The Need Of A Landing Page
If you have an online business, then chances are, you might be promoting something on your website and doing this by using a landing page – the need of a landing page – is very real though intangible. Here are some 6 key points that you might want to be aware of when you make one.
6 Points To Check The Effectiveness Of Your Landing Page
Most online businesses need to promote their business in as favorable a light as possible in order to have as many of its users convert to valued customers as opposed to mere sporadic readers. One way that businesses promote their business is by using landing pages to capture the emails of potential clients. In this article, we will be looking at 6 keys points that your landing page should be able to pass the grade with.
1/Your Logo
One thing that is important to your website is your brand. What are your promoting? It is important that you have a logo to highlight what your brand represents. It does not have to be fancy, it just has to be able to convey the general idea or mission behind your website. Call it your letterhead, so to speak. It helps to define who you are and what you represent. It also helps to develop trust which every website needs to encourage traffic.
You can design your own logo on Canva.com or have one designed for you using the services of a graphic designer at Fiverr.com. It can be for those of us on a budget as well as others who can 'up the ante'.
2/Headline
Your headline or tagline. Having a headline, sub-headline, or tagline goes one step further to identify your website. It is also an easy way for the user to connect with your website. It is somewhat like a little 'road sign' to help direct them to where they are and to tell them why they came in the first place!
3/UVP – Unique Value Proposition
No matter what you are promoting on your website or via your landing page, you need to ensure that you will be delivering value to the user. The user has to see the 'perceived value' that is being offered, the UVP or unique value proposition. You have to be clear on the true benefits of whatever it is that you are promoting. Remember that there are 'a lot of fish in the sea' and the fact that the user has turned up on your 'shore', you need to ensure that he does not leave 'empty-handed'!
4/Call To Action – CTA
Yes, the 'good 'ole CTA'!
Ok, let's be frank, you need to get the visitor to 'do something' that will be beneficial to him and in turn, result in some sort of compensation for you – it can be monetary or in the form of an email address. It really does not matter what it is to be gained – what your focus should be on is this – the clear direction of what to do next!
You need to be precise and yet also inviting and not overbearing. It is all a part of the need for a landing page. Yes, it is a tricky deal, but you can perfect it by reading and editing your 'landing page copy' to ensure that it sounds personable and has a natural flow to it.
As the cliché goes – 'it is easier to catch a fly with honey' than using a swatter with force!
5/Description Of Your Product
You need to be able to describe your product so that it seems like something that anyone would like to have. The key here is to think about how you would like to be approached – 'stepping in the shoes' of the user. When you write your promotional copy, test it out on someone who you know you can trust to be objective. Another good point as you write your description is to remember, 'less is more' and 'keep it simple'. You are only trying to trigger curiosity of the user and in doing this, then he/she will 'want' to take the next step, based on your tantalizing description.
6/Trust
This is something that everyone wants for their website – trust. They need to feel comfortable as they are navigating your website. Having a 'trust badge or symbol will encourage users to 'linger' a bit longer. You can also use testimonials to further enhance your reliability as well. Ensure that there is security as well on your website – using an SSL certificate. All these little things add up as you realize the need of a landing page will help you as you promote your business.
My Final Thoughts On The Need Of A Landing Page
Of course, all businesses – offline and online – all want one main thing – profitability and a good customer database!
Using effective landing pages will also get your business to where you would like it to be. The need of a landing page is vital to any business promotion that you do. As long as you follow the pointers outlined above, you are on your way to making the difference in profitability versus stagnation or death.
Images courtesy of Pixabay and UnSplash.
---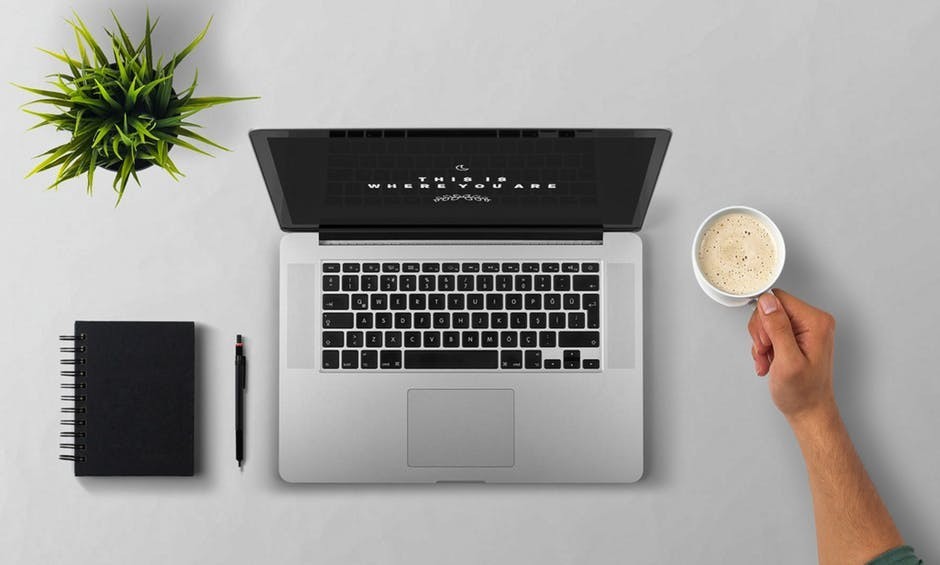 How would you like to learn how to post on a blog like this one?
You can put your thoughts on paper but learning how to build your own blog is something different. If you have the right training it is not that difficult.
When you learn how to build your own blog you get to choose the things that you write about. You can also use the blog to make extra income. Here is where I learned how to build my own blog and connect with people who helped me along the way.