Success Habits To Think About
Being human, we all have challenges and the innate desire to be 'perfect' at whatever we do – at least the majority of us do! Not saying for a moment that the 'rest' have no aspirations – not at all – it's just that they don't put that much effort in making a difference – for themselves or for anyone – and spending some time in creating success habits to think about!
Anyway, I digress.
Let's talk about motivation and how we can use that to drive our business. Here are a few basic success habits to think about and possibly implement in your personal life that should make a world of difference if you choose to be consistent.
Habit #1:
Make A To-do List – we all know what this is, after all, I am sure that we have made a few, I know I have.
However, the trick here is to keep all these 'bits of paper' organized in a book – yes, a hardcover book. This is what I do, and why, you might ask? Well, after a while, you lose these pieces of paper and most important of all (in my opinion), you lose sight of the fact that each time you 'cross off' something that you have done, you get a chance to see 'how far you have come'.
Yes, I use it as a 'milestone of accomplishment' and I pat myself on the back. It helps to motivate me to get things done. I also put a date on when I need to do these things and just look back to how long it took me to accomplish things. Yes, a 'to-do list' helps to keep you focused and helps you to see how much you have done in a given time.
Habit #2:
Schedule Your Day In Bite-size Chunks – this is a wonderful habit to implement. I have a 4-hour schedule (minimum) that I aim to accomplish each day. I break up the time slots in easy time – for example, 30min blocks of time. It makes the time seem more productive and you focus more on getting things done in small chunks.
Habit #3:
Make Yourself Physically Energized – start your day with a good meal fueled to give you energy. Have a work out system that does not overwhelm you but gives you some blood circulation. Go for a walk – take an imaginary dog if you don't have a real one.
Habit #4:
Set Your Alarm Clock To Wake Up Early – I love working while the world sleeps. Try getting up about 1-2 hours earlier to get a move on your day. You will love the silence and you will smile when you see the sunrise and the crossing off on your to-do list. It is a good feeling. And as strange as it may seem, you will have 'more time' in your day to do more! One time-driven success habit to think about in a timely fashion.
Habit #5:
Affirmations And Visualizations – yes, I know you have heard this one a thousand times. Well, make a little mantra that resonates with you – it is better than using a 'ready-made one' which you have no connection to. Or if you don't feel confident to come up with your own, edit the 'cookie-cutter types' and let it 'live in your shoes'.
Something as simple as: "I am a success in all I do" or " I am a successful business owner". Then, take the time to say it a few times in your day or think about it from time to time. Maybe even put a few stickers on your computer or around your workspace, or even on the inside of your bathroom door – places that you visit often and remind yourself of your goals.
Habit #6:
Be Grateful – yes, the attitude of gratitude changes the way we look at things. A lovely quote from the late Wayner Dyer which speaks to me: "Change the way you look at things and the things you look at change."
Yes, it is all about perception. Being thankful for all the little things is a great start and it 'primes' you mind to be accepting and thankful for all things. And it makes you feel good too. Actually, if I had to choose the one success habit to think about and actually do, it would be this one!
Nurture Your Relationships – remember the people who you care about. The ones who support you on your journey. They help to motivate and inspire you daily. They do this in so many ways – your significant other, when they listen to your concerns; your friend(s), when they are there for you in your times of need; your family when you need to just 'get away' and have some downtime.
Treat these 'support systems' with respect and humility because growing these relationships take time and energy and there is no price on the lifetime gains.
Habit #8:
Indulge In The Refuge Of The Quiet Moments – breathe. Yes, sometimes, make the time to just do nothing! Stop for a few minutes 3-5 minutes and do nothing. Close your eyes and breathe deeply a couple of times. This is a sort of self-centering. If you have the time to do more time, great.
This exercise is to simply get you to 'step away from it all' so you will encounter less overwhelming moments. It does not take much to achieve this – what makes the difference is when you make it a habit and see how it makes you feel. Some people call it meditation, I call it reflection. It does not have to be a long pause, you just need to take one.
My Final Thoughts On Success Habits To Think About!
You get to choose the direction of your path in this life and so I urge you to be specific and consistent. The difference comes when you make the effort and take that one small step of action! Rome was not built in a day, it was only started on one!
Images courtesy of Pixabay and Pexels.
---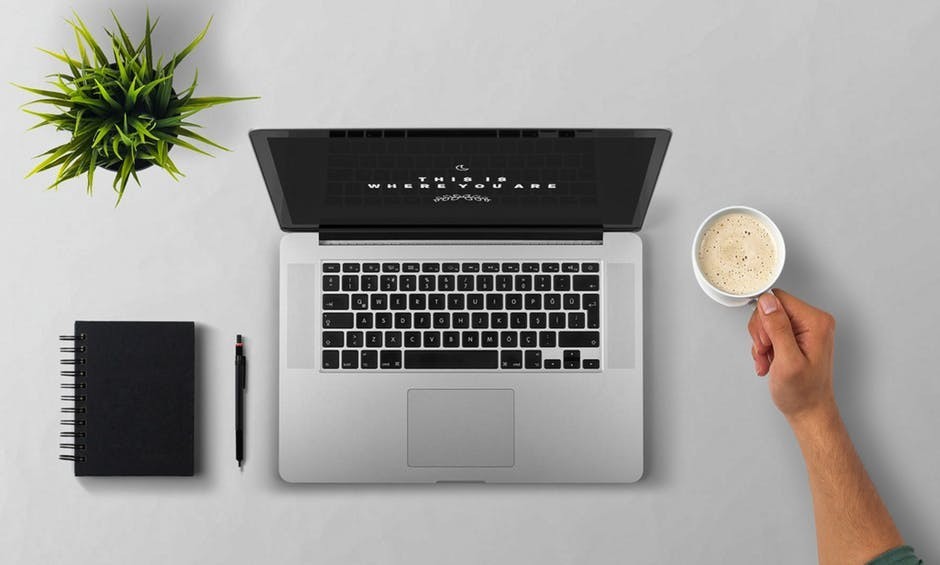 How would you like to learn how to create your own website and write an article like this one?
You can put your thoughts on paper but learning how to build your own blog is something different. If you have the right training it is not that difficult.
When you learn how to build your own blog you get to choose the things that you write about. You can also use the blog to make extra income. Here is where I learned how to build my own blog and connect with people who helped me along the way.