Steps To Be Successful That You Can Use Today!
In this article, we will look at a few steps to be successful that you can easily implement in your life today. Anyone can be a success at any point in their lives – the key to this success is simple:
set a goal
implement a plan
take action – in a nutshell.
Are You As Successful As You Would Like To Think?
Yes, usually, people ask – are you as successful as you would like to be – however, the operative word here is think. Which one are you? Are you always thinking about success or are you actively doing something about it to be successful?
Well, I'm here to get your thoughts moving in an active way and in the right direction towards your success.  I'm sure that you've heard this before, actual I am totally convinced that you have and on so many different occasions.  And it's OK.
We don't always act on the information we receive out of whatever reasons we can come up with:
Fear
No time
Not enough resources
No money
No mentor
And the list can go for miles if you let it.  Actually, it can be just about everything you can think of.
Well, you are not alone in this!
There are a lot of people like you and me who try, sometimes we give up, sometimes we continue, and sometimes we do succeed.  But the most important thing is it has to be you that makes that step towards your success.
No one else can do it.
I would like to present some success tips in another way.  The main thing here is just to give a gentle nudge in the right direction so that in a few years from now you'll sit back and say to yourself I am successful.
#1
Stop looking for that silver bullet also known as the next million dollar idea.  The bottom line is this – the idea of an overnight success does not exist in your reality – only your mind until it becomes your reality.
Or maybe I should put it this way: overnight success does not exist in the way that we think it does.  You can become an overnight success.  But here's the news – it might take a few years in order to 'see it' – to wake up the next day and realize that you are an 'overnight success'.
#2
Make more specific goals.  It is easy to say 'I want to be famous or I want to be successful'.  However, take the time to be specific.  For example: I want to make $1000 in 30 days.  That is the goal with a specific intention.
Now, the action that you need to take to make this happen needs to be defined in other mini goals.  The thing is, you will have to make a plan, then implement it, and finally taking action on a daily basis to make it a reality.
#3
Trust yourself more.  Stop looking for people to validate the things you want to do.  When you look in the mirror, who do you see?  You see yourself.  You don't see your mother, your father, your friend.  You report to you.  Therefore, be more confident.  Let you validate you because no one else should.  You're the one who lives your life.  Remember that.
#4
Just do it.  You have a dream and you think about it all the time.  Let me remind you of something.  Your dream can become your reality only if you implement it.  You have within you what it takes to make your dream a reality – it is taking small steps towards its achievements.
Okay, you may be in a 9 to 5 job with very little time to do anything else especially when you combine family life, social life, and simply living to the big picture.  Well let's do this – if you consistently give at least an hour or two to the creation of your dream, you will surprise yourself at how quickly you will see the dream come to fruition by simply using these steps to be successful.
Take baby steps.
It might not seem much at the time you do it, but in the long run, looking at the big picture, you will surprise yourself at how much you have achieved just by taking it little steps at a time.
#5
Start building your expertise.  Okay, you're not an expert, I get that.  Let me point something out to you, you can only become an expert in your field or in the field of your choice:
by doing research
learning more about it
and making active choices concerning it.
In time, it will build upon itself and you will 'earn your expertise badge'! But the operative word is to start.
#6
Be confident in who you are.  Yes, you need to give your set yourself a pep talk about that once in a while.  OK, maybe all the time.  The point I would like to convey is this – you can do anything you set your mind to, as long as you're consistent and do the things that you need to do to achieve the difference, aka the success that you seek.
This list could be much longer, I know.  However, these few steps to be successful are the ones you need to remind you that the world is your oyster and that you should feel free to draw from the abundance of the universe and in doing that, create your own abundance by adding to what is already available to others.
I wish you much success on your journey.
Images courtesy of Pixabay and Pexels.
---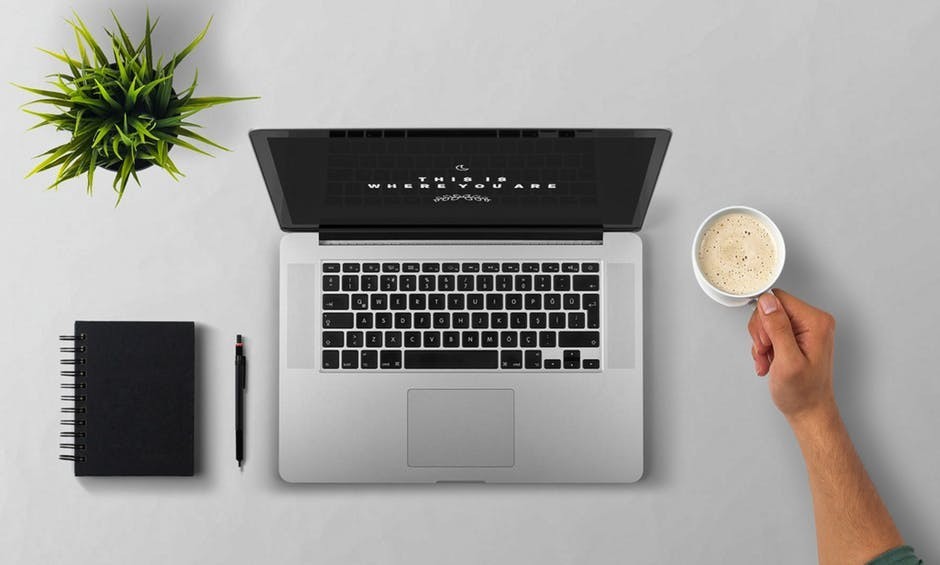 How would you like to learn how to create your own website and write an article like this one?
You can put your thoughts on paper but learning how to build your own blog is something different. If you have the right training it is not that difficult.
When you learn how to build your own blog you get to choose the things that you write about. You can also use the blog to make extra income. Here is where I learned how to build my own blog and connect with people who helped me along the way.