Making Money Made Simple Doing What You Love!
It is no secret that if you do what you love, then you never have to work a day in your life '- so the cliche goes. Today, let's talk about making money made simple doing what you love! This article is all about your motivation in making a change and doing things differently to produce different results. Let's get started.
A FEW POINTERS TO MAKING MONEY DOING WHAT YOU LOVE!
I was reading a very interesting article just the other day about making money 'in your field of passion'. So often we hear about how you can make money doing the things you love or are passionate about – then the next set of questions that follows:
What am I passionate about?
Will it make money for me, really?
What if it doesn't work?
What if it's not right for me? In other words, what if you start this project, invest money, make some money…or even a lot of money…but end up hating it?!?
Let's examine all these 'what ifs'.
What Am I Passionate About?
I know, from personal experience, it is not easy 'deciding' what it is that fuels your passion. We are all good at something, the true question is what is it that excites and drives us. It really is easy to come up with possibilities. Here are a few tips to help you decide:
Make a list of the things you enjoy doing and 3 columns – good, better, best. Be honest with yourself. This way you can gauge your feelings.
Does anything on your list excite you to the point of oblivion? Meaning, once you get started, time stands still until 3 am the next morning where you find that you had EVERYTHING on hold including your meals, bathroom breaks, sleep, life.
Ask the people you trust what they think about you and your list. Sometimes the eyes of the innocent bystander will speak oodles of truth to you, pulling the blanket of confusion from your eyes.
Be confident in whatever you decide. And remember, if that does not pan out, there are still more things on your list to try.
Will It Make Money For Me, Really?
Aaah, the constant question about the remuneration part of our passion – yes, the moolah! Don't get me wrong, I think money is great. I respect it. I, too, want more and a lot of it. However, we need to remember this little point – it is also something we hear a lot – 'if you love what you do, the money will follow.'
Sure, it does, but the question is WHEN?!!
The whole making money thing is a process and like most processes, it takes time, and this brings me to a more salient point for us all…PATIENCE!
Yes, a great virtue and one we need to exercise more, especially when it comes to making money made simple by doing what we love.
I am guilty as charged, however, I work on it every day – it's the only way I choose to know! It is a personal commitment to be patient with myself and know that 'Rome was not built in a day', just started on one and so I begin.
So, not to digress – yes, it can make money for you; as long as you are patient with yourself, make the right connections, utilize the best sources available to you and prepare yourself for success – a prosperity mindset!
What If It Doesn't Work?
Yes, we are talking about the worst procrastinator available to us – FEAR!
Of course, not to be naïve, things can and will challenge us along the way, however, if you do NOTHING, nothing happens…and I know we have all proven that.
It is called STATUS QUO.
Of course, we need to remember Thomas Edison, he tried and tried and tried – he found 999 ways that would not work and in the end, found the one way that worked and gave us the light bulb.
So, I am not saying that it will take a MOUNTAIN of an effort to make anything work, but I am saying that you might do a few 'repeat efforts' to get where you prefer to be, i.e. making big-time money.
All that said, remember, you 'have to be in it to win it' – you have to take that step and a few more steps to continue the journey. And somewhere along the way, you will start seeing progress and those little steps will also serve as your motivation too.
Much success on your journey to making money made simple doing what you love!
Images courtesy of Pixabay and Pexels.
---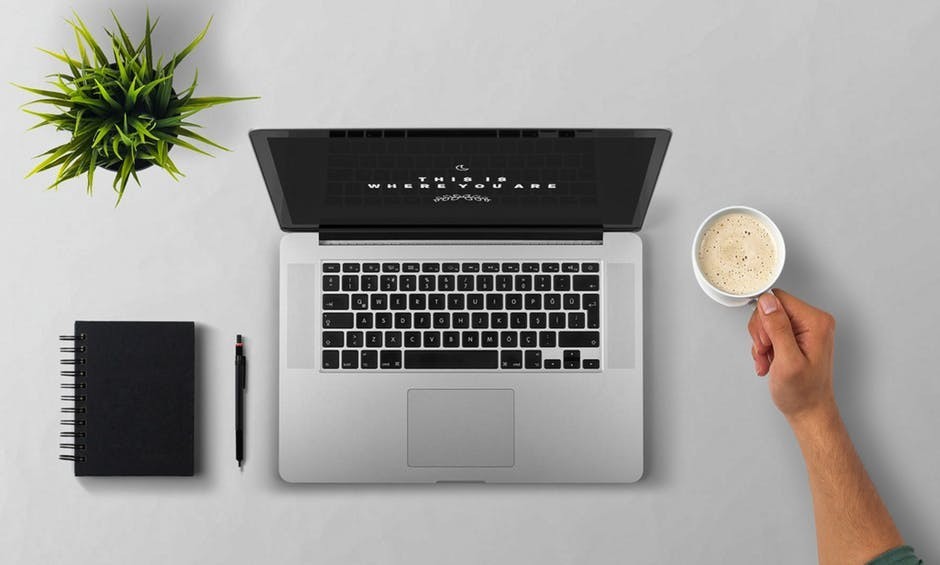 How would you like to learn how to post on a blog like this one?
You can put your thoughts on paper but learning how to build your own blog is something different. If you have the right training it is not that difficult.
When you learn how to build your own blog you get to choose the things that you write about. You can also use the blog to make extra income. Here is where I learned how to build my own blog and connect with people who helped me along the way.