PAY YOURSELF FIRST?
I was watching a video and the financial advisor said, Do you pay yourself first? Hmmm? What?
And for my philosphical mind, the question became, wow, this is a metaphor for how we choose to live isn't it?
After all when we choose outside factors rather than internal needs, that just might mean we are short cutting our own viablity, yes?
So it started me thinking, (uh oh!)  How are we living our lives and our business in ways that best suit our higher good?
Yeah, I warned you I was thinking..LOL.
But seriously, if we are not in every way paying ourselves first, what message are we conveying?
Yup, we don't matter. Oops…did I really say that?
Can I take it back?
Is it time for a do over? (ummm, how many chances do I get??)
OPTIONS FOR LIVING WELL AND PAYING OURSELVES FIRST 
So let's break it down. Or at least.. I am going to break it down so that I undertand my own direction. And I really want to hear your thoughts on this topic. Ok? Do speak up. Because I am guessing that I might not be in this row boat alone, yes?
As business owners we are working really hard each day for goals that we want to meet. But how often do we take those goals and see them as our internal compass also? Or not?
Like:
If I am working 15 hours a day, how am I really paying myself?
 If I make a sale where does that money go? Paying bills or paying myself?
If I am so busy at my desk that I forget to eat and drink, what message am I telling myself?
If I think that my work comes before anything else, what quality of life do I have?
Because as we do business is, drum roll please… as we do life. Hmm, that takes us to accountabilty, doesn't it?
Whether or not we choose to look at this. As I probably have not fully allowed myself to see. What am I really doing in the way I am running and growing my own business? Am I putting myself first? Which takes me to an expression. Yuk. Self care!
Arggh, Self Care!
And that is not being selfish. That is self care.
I  do not like that expression!  I find myself wrestling with it all the time. It has taken me loads of adjustment to get used to it.  First off, this old blonde, came from the era that "self care" meant selfish.
I was not taught that taking care of self is the most important gift we can give to ourselves. That when we take care of self, we are also taking care of others. Novel to me!
I was taught others always come first. And that thinking about your own needs was.. so very selfish! Was that your experience?
But there is a real disconnect with that. Because when we decide to put others first, and we have not fed ourselves, there is no fuel left to give.
And ohh dear business owners, where does that get us?
I can tell you.. I just spent about a week in the hospital. Yeah burnout and ignoring our bodies. Is that paying ourselves first?
Umm..how many times can we answer this incorrectly?
So new tactics are emerging. Tell me if this works for you too!
Paying yourself first means:
Looking at all the facets of our lives, from social to business, to family to quiet and leisure time. Lets do business first, lol.
As our business grows:
What are our goals for how we are going to handle the flow of money?
do we choose to just spend it as it comes?
do we choose to invest it all?
do we choose to put a percentage of it in savings or investment?
 will we be able to help others but help ourselves first?
I like the idea that this question also begs us to look at the choices we make in our lives.
For instance:
1.are we always so busy that we give to others and not to ourselves?
2. do we even remember to notice?
3. what steps are we taking to insure our security and financial viability?
4. what steps are we taking to insure time for meditation /prayer and down time?
5. are we able to find balance and moderation ?
6. are we spending time with those that we love?

In our personal lives:
are we taking moments to regroup?
are laughing during the day?
do we get up from the 'puter and take breaks?
are we connecting with our families and friends daily?
are we making time for our own creative outlets?
are we planning fun outings?
are we taking time to feed our souls?
What steps are we to take to answer  how we do self care and pay yourself first? 
So I don't know about you, but speaking for me, this is the hardest part. I know all of this rationally. That does not translate to making it happen. Whew! I said it.
What is next then?  Changing my not self care thinking. Really? Yup!
How?  Does paying ourselves lead to happier fuller life? 
Yes it does. Because we find our balance. My family is always telling me to pace myself. And I smile back and say pace? Umm, how do you spell it?
And perhaps living with several chronic illnesses gives me a very different albeit skewed view…lol.. I remember one health care provider saying to me, anytime you have a good day. you get to go wild.
And I have taken that to heart. No matter what  my state of health is, I want each day to be filled to the brim!  And even as my mother used to say.. my cup runneth over.
But that comes with a disclaimer doesn't it? Overdoing and not being in balance means out of balance. And for sure not paying yourself first.
CONCLUSION, PAYING YOURSELF FIRST
Well, here we are. On yet another journey of self discovery and self care. The dilemma as we face this crossroads is really taking to heart the decision to be true to ourselves. Paying yourself first is not just a whim. It is the ability to honor and love yourself. And that counts in our business also.
And there is nothing worse than betraying our deepest self, is there? So what our next steps are is dependent on the choices we make. Do we work 15-17 hours per day? Do we forget to eat and drink?
Or do we step up to honor the beauty of our own beings and say, I love me enough to always know what is good for me.
And I make this promise to myself that whenever I realize my actions are not in my best interest, I will stop that action.  Whew, that is powerful yes?
So when my first cool million rolls in, I will be prepared for how I am going to handle that flow of cash Because I will have also taken action to care and pay for myself first.
That money will first go into investment or savings. And that is the perfect metaphor isn't it? I will always then have a resevoir of all that I might need.
When that is taken care of.. then I will feed the world!
Now that is living well, yes? Paying yourself first.
Its how we have to live.
It isn't a choice.
In peace and gratitude,
Founder, CEO Success-full-living.com
living one heart-centric moment at a time!
---
---
If you are ready to take that step into living well and writing well and having your own online business and need some help getting started here are two options!
And our newest site that truly teaches learn to earn! 
DO WE REALLY THINK SUCCESS? 
As we go through this journey of building our own online business, this question keeps popping up for me. Tell me the truth.. does it for you too? Are we thinking we are going to be successful? Do we really think success? Are we finding our way to really live this path of being successful?
Let's be honest here. Right now for me, I am 9 months into my amazing journey. And for me everyday has it incredible joys and its whoa frustration. And its my choice which one wins..isn't it?
Frustration vs Plowing through to Success
That is really powerful, isn't it? I mean if I am going to let every single frustration bog me down, I cannot possibly even consider success. Is that what I truly want?
And if I am thinking about those bogging down moments more than my joy moments. oops! There indeed is a problem. Better call Houston Mission control! Because then I am not operating in the necessary orbit.
Our mentor Bo Tipton reminds us that frustration is a major component of this new line of work we have chosen. If we are easily waylaid by the frustration , welp, we might as well have a full body mud bath and  stay stuck.
I tease that I am an old blonde that is really learning this business through the lenses of someone who did not grow up with technology. So whereas my two year old grandgift knows how to facetime and use her ipad so easily. I on the other hand, cannot at time even find where I placed my lastest file!LOL
So its a learning curve for all of us.
Speaking of which…
Do you know this word? 
Pronoia. Yup, wanna guess what it means? Well, it is the suspicion that the whole world is conspiring to shower you with blessings. Rob Brezsny.
Doesn't that just give you a sense of joy and empowerment? I mean, just think if we all really knew in our deepest beings that the Universe had our back? Wow, talk about orbiting in a really high level of success? Yes?
And as part of this knowing then we go for all that we can get. Like our new site where we learn to earn.
Do we really want success?

Welp, only we can truly answer this. But here's the thing. Give it a real go.
Our home office has to become a "no whining zone. "  In fact have I told you about the jar I set up?
Well it can used as another profit center LOL. So take a mason jar and put a label on it. The label says, no whining, no complaining, no crying, no getting out of control, and no giving up.
So if we do any of these things there is a cost for each offense. I use quarters. But you can up the ante if you want too!
And I have to tell you, just having that jar sitting near my desk works wonders!
Because even if for a moment, I do whine, ( after all I am an expert whiner) I do let it go because, usually its not where I want to be, nor how I want to be. ( And I probably can't find a quarter either!)
But its the point that we are retraining our brains for success. And that is truly powerful, yes?
And no matter what this journey in life tosses our way, we keep it going anyway. Because we made that choice to walk into success. To see ourselves as the featured new business on YouTube.
I mean why not go for viral exposure??
As a disclaimer, that does not mean that at times we are abit out of sorts, angry or frustrated, What it does mean is that we do not stay there. We just acknowledge it and move on up!
OUR THOUGHTS ARE NOT OUR REALITY!
We are only limited by our thoughts. And honestly, our thoughts are not even ours. They belong to the externalized thought processes of our outside world. tThey are what we have been told. They are not our hearts or true beings.
So toss away anything that just doesn't work. WE don't need it!
So Pronoia, yeah, that is how we can choose to live! Are you in? I certianly am. Do join me. Life is really quite a lovely adventure when we choose success! Isn't it?
In peace and gratitude,
Founder, CEO, success-full-living.com
living one heart-centric moment at a time
---
---
---
---
Facebook is consistently #1 in the ranking of Top Social Media Sites for Business Marketing
In a study by Social Media Examiner for 2018 of the top social media sites for business marketing, and for other interactions, Facebook remains on top, year after year.  Projections for the future show that trend is going to continue.  Learn more about posting on Facebook with this Free eBook, free exclusively on this site.
The Keywords for Social Media in 2018 are Engagement and Tactics
The study showed that 90% of respondents wanted to know about the most effective tactics of using Social Media, and 80% were interested in the best ways to engage their readers.
There appears to be a somewhat growing trend among younger, newer users to be somewhat less personally interactive, with videos on the rise and blogging declining.  The caveat is, all are increasing steadily with plans for more.
Facebook Remains Firmly Ensconced as Number One
More experienced Social Media users (2 years or more) reported improving results.
94% affirmed Facebook as the best source of results.  Leaping this year into 2nd place is Instagram with 66%, up from the number 4 position for favorite social media sites for business marketing.   Twitter got bumped from #2 to #3, with 62%.
LinkedIn is on the rise for business-to-business (BTB), now ranked #4, with 56% or respondents choosing it as one of their top social media sites for business marketing.
Other sites in order that got ranked were: YouTube at 50% (up from 45%), Pinterest dropping from 30% to 27%, and Snapchat at 8%.  Google Plus was not on the list.
For newer social media marketers, with fewer than 2 years of experience, rated Facebook #1 with 88% and Instagram #2 with 55%.
Clearly, Instagram is on the Rise
Not only is Instagram a growing destination for as one of the top social media sites for business marketing for the overall group of respondents, but it stands out strongly among newer users.
74% of respondents affirm that they want to learn more this year about using Instagram and 79% want to learn more about using Facebook.
Next in line is 70% who want to learn more about Messenger Bots, and 64% about using LinkedIn for BTB.
Visual Marketing is Also Growing Strongly
YouTube is not only growing in use, but plans for using more video and other visuals show that YouTube is going to continue to grow as one of the top social media sites for business marketing.
80% of respondents plan to use more visuals in 2018, with 63% up from 57% planning to use video.
For the first time, video has supplanted blogging as the primary intent for growth, with blogging plans at 60%.  However, blogging, and therefore, verbal content, remains stronger for BTB  than for Business to Consumer (BTC) marketers.
With more video, including live video, planned in 2018, there is a very high interest in learning more about video creation according to this survey.
What Does This Mean for US?
Let's bring this down to the bottom line…what does this mean for us, as bloggers?
The trends show that we need to be using Social Media, especially Facebook, effectively.  More use of Instagram and of videos will also help us stay up with our competitors in our niche markets.
If you are marketing mostly BTC, then the concentration areas for top social media sites are still Facebook, followed by Twitter, Instagram and YouTube.
It means learning more about being effective on Facebook and the other site we use.  It means focus on the top sites, put your social media sharing buttons on your blog, and learn to add video and use images.
Steady, consistent posting is what will make the difference, when building our leads.
Get your Free Facebook Traffic Secrets eBook today!  This is exclusively available on this site for no charge…it is offered only as a bonus for making purchases on other sites.
Because you are special to me!
Annie is a wife, Mom and Grannie, who has discovered and rediscovered creative art in her retirement. She has a lifelong commitment to learning and living creatively.
She has been a business owner, and enjoys the challenges and demands and creative hard work that entailed. Her entrepreneurial spirit and attitude still guide her volunteer work in her community school system.
She has a blog about creative lifelong learning and growing, to share what she has learned and is learning with others. Her blog is designed to help people find the best information, supplies, tips and training so her readers can maximize enjoyment in their lifetime.
She says, "I've been fortunate to have some great teachers and
mentors to help me out. Now I'm sharing some of the many tips and lessons I've picked
up along the way.
For me, it's about having the highest possible life quality,
however you define that for yourself…"
Wow! Now that is a headline that grabs your attention doesn't it? If I saw this headline I would beeline to read it, yes?
And that is the point of this book we read for our mastermind group. It is called "How to Write Copy that Sells" by Ray Edwards.
I used this headline because we are all looking for ways to get traffic. So I knew if you saw if, well, you just might want to  read this! Did it work? Yup, I think so!
As marketers we are always looking for that perfect way to say what will catch our new visitors attention. Most of the time we don't quite get it. And the more we read and learn, the understanding and psychology of sales language begins to make sense.
In Chapter 3 of this book, Ray Edwards talks about headlines that grab our attention. And since we are at this stage in our mentoring group of trying to understand language and how to be seen. I found myself going over this chapter a few times.
Mr.Edwards asks the question how important are headlines? And well, we know that answer yes? In fact, just using this headline grabbed your attention yes? Point taken.
So what does it take to write really great headlines that will capture and bring more visitors to our products and sites? 
5 keys to Attention Grabbing Headlines
One of the first things to understand is that to be effective with our headlines there is a pattern.
He suggests these 5 templates that will bring traffic and more sales!
"How to" Headline, this one is particularly effective when it is tied to a benefit. Like how to get more traffic, How to entice readers to your blog.
The "Transactional" Headline, this is where we state what our promise is to our readers, like do this for 2 weeks and be 3x more productive.
The "Reason Why" Headline, did you know that the word "because" draws more people in? It shows that the answer is coming. And that the reader will get what they were looking for.
"The Probing Question Headline" ahh don't we all love this one? Asking a very probing question that creates a huge desire for the answer draws us all in. Doesn't it? But the author cautions don't ask questions like "do you want to know my blogging secret? "Because on that one people just might say no. Instead something like Do you wish more people bought your book? See the difference here? Its more personalized and broader.
The If-then Headline, this is an interesting idea. We contrast what is easy for our readers to do, and then include the benefit. That makes sense, yes? So for instance, he cites: "if you can send email, you can build a platform." Hmmm!
So how do we find that perfect headline? 
Edwards also talks about the idea that getting down to really finding great headlines is about doing some really lousy ones also. It is about learning the bad headlines from what are the "wow" headlines.
He suggests that as we start writing, don't limit yourself to one headline. Take some time and do like a creative think tank to get several headlines before you decide on one.
So those are the headlines that will grab attention. After all, that is the point isn't it? What can we do to really grab attention? Once we get that, we are flying!
And just for thinking out of the box, what do you think are the qualities of a great headline? 
According to Ray Edwards, he suggests these key elements:
"Grabs attention." that is the most important job isn't it?
"Screens and Qualifies Prospects"  if headlines are too broad there is no interest.
"Draws Readers into the Body copy" the headline must convince readers to continue reading..duh?? why didn't I think of that?? lol
"Communicates the BIG idea"  do we often take this into consideration? What is the one more important benefit of the offer? How are we really getting that  point across to our readers? Are we really getting that point across? That has to be in a headline.
"Establishes credibility." Whew, that is a big one yes?If there is no crediblity there is no reading! Establishing credibilty immediately is key to being seen as an authority. That is what we want, yes?
I really suggest getting this book. For me it has helped to clarify how sales copy is truly worth taking the time to study and understand. The more we get how to write really effective copy, the quicker we establish authority, credibilty, connection with our readers, and we grow our traffic.
After all that is really why we are here, yes?
The book covers so much more than what I have spoken about here. So grab a copy and dive into being a great sales copy writer. And if you do get really good with it, its another gig and profit center you can offer as a service. See, life is really good!
So yeah take 30 minutes and figure out how you are going to really grow your own traffic. You can make this happen. After all, we are on the NOW plan, yes?
What do you think? Ready to dive in and get those creative juices flowing? And wow your readers? What is your experience lately with creating headlines? Do you think its starting to make sense?
I found that if i keep reading these tips, i found myself thinking more that way. And that is how we know we are beginning to get some knowledge and understanding. Whew! What an amaizng journey this Affiliate Marketing and online business has been.
Oh and by the way, If you are ready to learn how to earn, here is a fabulous site that will take you step by step to success. 
Ok, off we go to learn headlines that grab us.
---
---
HEY ALL, I HAVE THIS FREE EBOOK.. WANT MORE TRAFFIC FROM FACEBOOK ? I WAS HOPING YOU MIGHT WANT TO TAKE A LOOK AT IT.. 
AND JUST FOR READING IT..THERE ARE BONUSES AT THE END..AND A PROGRAM TO MAKE DAIILY CASH.. SO GIVE IT  A WHIRL..AND DO LET ME KNOW ABOUT YOUR SUCCESS.
---
---
In peace and gratitude,
Founder, CEO Success-full-living.com
Living one heart-centric moment at a time 
Hello Dear Readers,
While many of us are still learning as we create this new business, we are also living in a new sense of joy. Joy at being an on line marketer and writer. At least for me. It is such an amazing sense of joy. It is with me every moment. And those around me have already commented on the change.
So, here is what dawned on me.
Tell me if this works for you too.
The most amazing JOY things about owning our own business are :
We decide how to spend our time
We work when we want too
We can work how ever many hours straight and then take time off
We can spend our days learning to earn
We are  helping others
We create our own success through hard work
We live as our own boss, sometimes even benevolent LOL
When we learn how to control our traffic generation we control our finances
As we learn how to stand in our own creative CEO sense, we create confidence
We learn we are completely accountable for our success
Each time we make a mistake we learn new ways to be successful
The possibities are completely endless in how to be earning money
Opening to potential of not living in a box
Doing, doing and then doing some more,no trying for us
and knowing at this moment anything is possible
We have changed our thinking from follower to leader
We no longer need the confirmation of others to determine our success
We make the choice to live in each moment and cherish it
Understanding that with each frustration, we are building our own empire
Knowing that each moment we make the choice to be persistant and consistent
We get to watch the growth every day.
We no longer await our boss to give us a raise
Our horizons are only limited by our thoughts
We stay the course
Giving up is just not an option for we opt for JOY daily!
Instead each day, as our mentor Bo Tipton says, is the day to be successful. So the joy of what we do everyday means that the days of the week have no weight. Because each day is so filled with joy, potential and learning.
THAT MEANS THAT WE ARE NOT HAVING TO LIVE OUR LIFE AWAITING THE WEEKEND.

 WOW! TALK ABOUT CHANGE OF THINKING!
And while we are loving our businesses, we are, get this. ..LOVING OUR LIVES!
So there is no waiting for Friday to come. As everyday is our fun day. We are literally creating our own Universe.
And that is completely awesome and empowering, isn't it?
And that indeed is to me the joy of online marketing. At any given time, it is never the same. There are always ways to enhance what we are doing. So we are constantly evolving and growing in our knowledge of this business. There is never a shortage of material to read and grasp. And the more we learn, well you got it… the more we earn!
THE CONCEPT OF THIS MOMENT
I so do like the concept of this very moment.  For it holds the potential of absolutely anything. So we can spend the moment thinking I wish it was another day. Or we can spend the moment being in the joy of creating. Creating an exciting growing business. Creating a new thought pattern that allows us to see possibity instead of limits. And that makes for very happy campers, yes?
I mean. how often are we spending the time looking at a clock and saying wow I wish it was Saturday? Well for me. That no longer applies. I am living a dream that I thought was for others.
I had no idea that in my 60's I could completely change my world.  And it has changed. In so many ways. I get up each morning with a routine that makes me feel even more empowered.
I get up, make my bed and enjoy how beautiful my room looks. And that I completed a task already. Then off to meditate and exercise. And while I  am exercising I do my mantra for my daily prayer.
And this is the next best part. Ready for this?
I cannot wait to get to my 'puter. Because I know that in that moment, my creativity is going to soar. And I will also have instant contact with my amazing mastermind group. Each morning is filled with the joy of connection and growing success.
Is your morning like this? If not, let's make the change. Right now! Change our thinking, see our potential and know the joy. Feel the joy. Live the joy. We are so worth it. Why wait until tomorrow to see and live success. Why wait for another moment, when this moment is beyond lovely. What are you waiting for?
Joy, it is our natural state. Don't let yourself be pulled away from that which is yours to take. And no trying, its just about doing. For we are on the NOW plan. 
So I am in this zenith of happiness.  I am changing the world just by being in this continual state of happiness because it is contagious.So not only do I get the joy of creating my own world. I also get to be of service. What could possibly be even better than that? 
What does your look like? 
---
---
---
---
So come on! Join me in writing for a living and enjoying life in this moment. Not waiting for the weekend to live. This is our moment to live.
Why waste it waiting for another day?  Meet people from all around the world. Get the support you need at any time of the day. And create your own Universe.
Hmm, what are you going to name your  own Universe?
Join me, Let's really learn how to live each moment! And dance in the joy of this amazing moment.
---
In peace and gratitude,
Founder, CEO Success-full-living.com
living one heart-centric moment at a time
Do you dream of having a blog of your own but think you will "fail" at it?

Do you know How to Write content on a website that will be attractive to the people you wish to reach?
Writing up a post, or an article can be like the big wall of China for some of us, and yet for others can be a breeze.
Knowing how to write content on a website is not just to tell your story, but also you need the mindset of how to appeal to your audience and make it easy for them to read – swallow – your words.
How To Write Your Message
OK, so you have an idea you would like to bring across to your audience.
Should you write in the first person? Second person? Third person? Or like a report?
How is this post written in your opinion? Yep, you got it, I write in the second person – I am writing to YOU – and want to engage with you.
The kind of language that is the easiest for most of us is in the second person because it is more conversational.
It is friendlier and lets you relate to the writer and vice versa.
The other day, though, I read a blog written in the first person – and not from the actual author, but from the "object" of her post.
The author wrote about an Island, and it was as if the island was talking to me directly – it was captivating and hooked me into reading the whole thing, not just skimming like I usually do.
But writing in the first person can be challenging and also difficult if you are writing about an idea.
I mean how would I write to you in this post for example in the first person about writing? That would get me all tied up in a knot!
Taking Your Space
When writing your post, you need to think of the end result, not just the storyline.
What do I mean by that?
Well, take note, where will your audience be most likely to see your post?
If you are writing to an elderly audience, chances are that they will do their "web surfing" time on a pc of some sort which has a large screen.
But if your audience is of the young crowd, the Millennials (as they are called now) then most likely they will be on their smartphones or tablets.
Those screens are much smaller and crunch up your sentences into long paragraphs.
So for example, one long sentence here would be crunched up to 9-10 rows on the cell phone screen.
Imagine having a whole paragraph "scrunched" up – and you end up with a page full of lines, that just by looking at it the eyes get tired and don't want to read it.
So in order to retain your audience, it is best to S P A C E your lines.
One sentence one line – even if it is short.
I see many blogs written with really nice paragraphs, but they are several sentences long, and if the font is small, it is rather an effort to read it all – and that is on a PC!
Imagine what it would do to my eyes on a cellphone.
For this reason, I generally don't use my cellphone for post-reading – too much effort for my eyes!
I will if I must…but….
Grammar & Language
When writing an article you need to keep in mind your audience.
Are you writing to a young hip-hop group of people where "yo! Wassup man" is the kind of language they "dig"?
Or are you writing to the business-oriented person whose jargon includes a high definition of developmental strategies on communication variants…
You get my drift – right?
Being friendly bodes well for both. Always remember to try and smile through your words, it will make them smile back, even if they don't notice it! (Check yourself now…you are smiling right now – right?)
Yes, writing can be fun when you think of how the other person will react to your written words.
But the one thing the majority of people won't tolerate is grammar mistakes.
If you make too many of them, it will switch your audience off, no matter how sweet your message is or how important!
So use your Microsoft Spell checker, if you are using Microsoft Word, and use Grammarly – this is a great free tool.
I use it religiously – as I have a punctuation problem and also my "i" before "e" on receive or receipt etc…I get those confused ALL THE TIME, and yes I know the rule, but….I can't seem to get my brain around that one.
So Grammarly is my life savior!
And no, this is not an ad for that program and I have no affiliate arrangements with them so I won't make any money from you using it (they do have a paid version), it's just a good program.
In conclusion
Short and sweet, get your point across passionately, lovingly and with a good sense of humor and you will conquer your audience.
Be polite, speak the language they understand and keep your grammar clean and concise.
Don't get all flustered about British English and American English – they spell some words entirely different, which can get confusing.
If your audience is predominantly American then set your default spelling language to US English, it will make your life easier.
A Challenge For You!
A LNOG TMIE AGO I SAW A FUN PCIEE OF WIRTNIG AUBOT THE ELGSINH LGAUNGAE AND HOW OUR BIRAN CAN RAED IT MKIATSES AND ALL – SO LNOG AS THE FSRIT AND LSAT LETETR OF THE WDROS WREE IN TEHIR CRORCET PALCE, THE BIARN KENW HOW TO RAED AND CPENREDMHOD IT ELNTEIRY.
How did you go reading this sentence? =)
Get Your Own
Would you like to learn how to post on a site like this one?
Well, you too can put your thoughts on paper …ummm screen, and learn how to build your own site. And when you have the right training it is not that difficult.
You can learn how to build your own site and get to choose the things that you want to write about. You can also use your site to make an additional income.
Here is where I learned how to build my own site and connect with people who helped me along the way.
Orion is a Work @ Home mom who loves blogging & helping others succeed online.  She truly believes and lives by the adage "do unto others as you would have done unto yourself".
Loves living a Laptop lifestyle which enables her to work whenever and wherever she wishes, enjoying time with her family, long walks by the beach, reading, yoga, meditating and doing arts & crafts. 
To read more of Orion's blogs visit her site at www.Money-Making-Moms.com

Using Loom For Your Business
Today, we are going to look at the tools that are available to us as Internet marketers or small website owners. Like most of those starting out on an internet journey as a website owner, we sometimes have very limited budgets.
A lot of us start out as part-timers and then once we realize the capacity and the scope of what can be achieved using the internet then we decide to go ahead and make that full-time switch/commitment.
But it is usually a little later in time when we can be a bit more lavish and use more money to buy more tools of the trade, but until then we have to be creative.
One thing that I'd like to remind all website owners is this small and somehow not always noticed statistic and this is it – YouTube is the second largest search engine on the internet. One way we can capitalize on this is by making videos and attaching those videos to our content or simply making videos to showcase on our YouTube channel.
One way we can do this is by using Lumen5, which I have discussed in a previous article and you can access the article HERE. And today we will be talking about Loom (this is not an affiliate link). And I'm not referring to the loom used for knitting, as I am sure that is what is more inclined to come to mind.
Loom Recording Software is a free recording tool which also has paid upgrades. With Loom, you're able:
to create your own video
add it to your content
or simply just put it on your YouTube channel
Using Loom, you have the capacity:
to be a part of your recording – meaning your face will show in one corner of the recording
or it can just be an audio recording – whereby you can still access the screen but your voice is all that the reader or user will be able to hear while seeing your cursor
use both audio and camera facilities of the software
Because the video recording world is somewhat new to me I have started using Loom and focusing mainly on the audio part of it. Maybe one day I'll get to the point of being totally confident and putting myself out there on the world-wide-web, but for now, I will convey the information I've learned to others by using the screen and the cursor.
To give you an idea of what Loom is all about, I will make a little video that I will attach to this content.
I hope that you will try Loom and then you can also use it to further enhance your content as well as your YouTube presence and be a part of that search process for the more than 150 billion users who search the internet every day on the information highway.
Images courtesy of Pixabay and Pexels.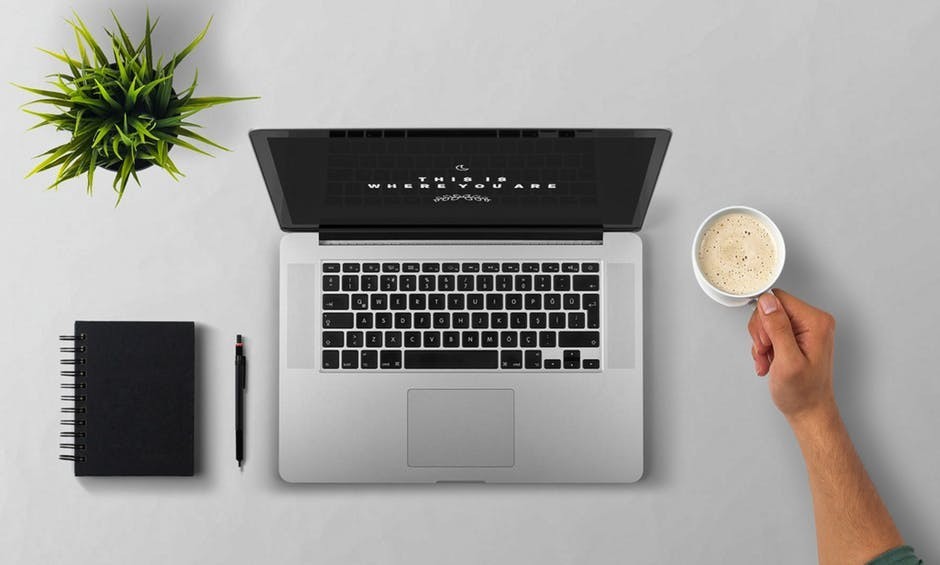 How would you like to unleash your creativity by creating a post like this one?
It really is very easy as long as you have the right tools. Creating your own blog gives you the opportunity to reach people with similar interests and communicate in a language that they understand.
You can even use your blog to make extra income.
Here is where I learned how to create my own blog and connect with people who helped me along the way.
Click Here and see what it is all about!

Flow is never stagnant, so that means we have to be flowing yes? 
We have all heard the saying; Go with the flow, yes?
But in reality have we thought about how are we really flowing?
In business, as in life we are responsible for being able to see the constant flow of the give and take . We give all our time and learn the process to make things happen. And we wait then for the take.
While awaiting for the take do we realize how important it is to stay in the flow?  For as soon as we are not in the flow we are impeding progresss, yes? We are stagnant.
Or let's say we have decided to canoe down white river rapids.  What kind of prep do we need to traverse that terrain?  Did we pack all the necessary equipment to insure our safety and return to land?
In the preparation for this journey in our canoe, we have had to think all scenarios out prior to stepping into the canoe. Yes?
I mean who goes on a trip like this without a life preserver and oars?
We need to know that we will enjoy this ride and be safe. And while we are in the flow of the ride, we are still riding in alignment with the course of the river. If we stop paddling or end up tying the canoe on the bank, we are no longer going forward. We are not flowing to success. Flow is never stagnant.
FLOW IS NEVER STAGNANT
And that is true of our business. If we are not willing to do all the planning, persistant dedication and determinaton to the vision, there is no business. Right?
So how do you see your flow? Do you see it impeded or flowing?
IN THE FLOW:
 1. we respect the process
2. we stay focused on the dream 
3. we do not stop 
4. we do not accept the status quo
5. we are not stagnant
Choosing to stay in the flow also means that no matter how frustrated we are, we just keep going. For even as we flow smoothly and easily on the river, there might still be a few unexpected bumps.
The choice is whether we stop the process or know intuitively that we are the flow.That is something we can only answer for ourselves.
Off we go to flowing well! And living life creating our own flow of success and joy. We are on the NOW plan.
---
Oh by the way, have you signed up for the Learn to Earn site yet? If you are in the newbie stages of on-line business this is the place to supercharge your learning. So click here if you are ready to really take the plunge and feel the flow! 
For $6.95 per month, its cheaper than a bagel and coffee at Starbucks. And it shows you how to build a business that will be your future. Ready? Set… Go !
---
---
SUMMARY
We are the choosers of our destiny. Each day we get to choose how we want this day to go. And then truly live that. So when we are in the flow, our business shines and grows. Stagnant and not learning or being actively seeking traffic is not how we keep our business going.
What is our choice today? What is our choice tomorrow? For as our mentor Bo Tipton says, each day's choice leads us to what our future will really look like. That gives us a lot to think about. Doesn't it? If we are truly choosing to be the CEO of our destiny, we choose flow.
How does your future look to you? What choices are we making today that will pave our success for tomorrow?
In peace and gratitude
Founder, CEO Success-full-living.com
living one heart-centric moment at a time 
Do you know of the books Chicken Soup for the Soul?  It took  authors, Jack Canfield and Mark Victor Hansen 144 No's from publishers until they finally found a YES. Really?
144 No's? Can you imagine that kind of determination? And they never faltered from their belief in their vision. So they kept at it.
Chicken Soup for the Soul now has 200+ titles and 47 Languages
Now this is beyond phenomenal to comprehend. Just the brand name, that means just using the brand for Chicken Soup for the Soul, guess how much its worth itself?
100 million dollars! Yup.
Huge mind blowing number yes?
So that does not even touch the sales of the books. And there are over 200+ titles in their stable. Can we possibly even understand that many zeroes attached to a number?  I cannot!
And talk about branding ourselves? Is this the perfect example of how branding truly works? 
So this started Jack Canfield on to a journey that many of us dream of, yet not many of us take that acton. Out of fear or not believing we could really make this happen, many of us don't move forward.
Canfield makes this point really graphically at his motivational seminars.
Ready for this?
How would you react to this example? 
He holds a fifty dollar bill up high in the air and says who would like this bill? And people look around hesitantly  and then raise their hands . And he again says, who would like this? And suddenly one person gets up from the audience and rushes on stage and just grabs the bill.
Wow! Would that have dawned on us to do that?
And that is exactly his point.
We say we want something. But are we willng to move into action?
And that is the crux of our business also, isn't it?
---
Are we truly willing to do what it takes to stay true to our own visions? 
There is a saying that "living a committed life" is truly getting the best .. And that commitment has to be so constant doesn't it?
For Jack Canfield his mission is not to sell books. His mission is to inspire and activate people. So for everything that he has his hands in, his heart is right there encouraging and mentoring. And that is also why he is such a success.
We see Jack Canfield's  authenticity of caring.  And we are so  grateful to the man that does that for us, Bo Tipton.
Bo Tipton, our trailblazers' mentor is exactly that person . He has shown us action steps, caring steps, how to be successful. How important it is to learn new things daily, and always be on the famous NOW PLAN. And he does this solely from his big heart of just wanting to help folks.
Bo is an inspiration to all of us. He teaches us that we can change lives, starting with our own, one step at a time.
No matter the circumstance, Bo is always living his ethical and moral standards of what his vision looks like. There is no straying. Ever. And while he is teaching us, he is also raising our own sense of self and potential.  There are not enough words of thanks for the service he so readily gives.
And all he asks is that we pay it forward. Wow how do we pay this incredible gift forward? By doing!
That is  exactly the kind of  caring and legacy that we can all strive to emulate.  For if we can impact one life, we have started thousands of new seeds growing, yes? Talk about branding, yes?
NOTE: If you do not have someone like our Bo, in your life. Go out there and find a fabulous inspiring mentor. It will change your life. 
When we know each other's stories, we find this comfort in commonality. And that truly builds connections and friendships.
And that is one of the tenets of Affiliate Marketing too isn't it? That we develop relationships each step of the way.
---
Who are the people around us? 
Have you looked around at your circle of friends lately? Are they lifting you up and inspiring you? Or as Canfield says "expiring" you? And if so why are we letting them in our lives?
So find 5 people that are doing better than we are. 5 people that are inspiring themselves. And be part of their daily life. That will change how we think and interact. Being around positivity begets potential and new doors opening.
---
And each day review:
1.what is our mission
2. what is our vision
3. what is our action
---
And really like this quote, ready?
 "

LET GO OF THE GOOD TO LET IN THE GREAT!"
So even if life is really good, it can always be even better. So no settling for just ok or good. Because we are creating our own legend today, yes?
So what is your legend? Can you see it, feel it, touch it and do it? 
If not get to work. Make sure you have that really clear in your mind and heart.
Canfield uses this equation: E+R= O
E stands for event, R is for Response and O is outcome .
So when we have an event what is our response? Because that response is going to determine our outcome.  If we are asked to write an article as a guest post, but instead we decide no, I am not good enough, well we know what that outcome is yes?
But if we decide that indeed we can write that article, now what is the outcome? Yes indeed. More open doors. More backlinks and more visibility. So do stand tall in choices of responses.
If you have not yet read Jack Canfield's The Success Principles, do hurry out to grab yourself a copy. It is a how to make it happen book, that inspires, educates and gets us into action. After Chicken Soup for the Soul, Jack felt that he needed to really get back to his roots of teaching. And this is what came forward. A blueprint for how we can all be successful.
WHAT WE REALLY THINK IS WHAT WILL HAPPEN! SO CHOOSE THOUGHTS CAREFULLY!
And remember what we truly desire in our heart of hearts, is what we acquire. So if we don't believe in ourselves, we will stay stuck. Desire the best of you. And then live it. You are so worth it!
And become proficient at asking. Yes I want this. Yes I am asking for the sale. Yes I am not afraid to ask. For the asking is our gateway to great success. So ask for what you truly want, and then act on it..and see it happen!
Get out there, we are on the NOW plan! YES WE CAN! Gorw our own success and know that each "NO" brings us so much closer to that one huge "YES"!
OH and if you need some inspiration or training do hurry over to our new site where we learn to earn. 


7*
In peace and gratitude,
Founder, CEO Success-full-living.com
living one heart-centric moment at a time