Have You Heard About 
Squirrly

?

​
​
OK, have you heard about Squirrly? No, I did not misspell the word squirrel. I mean the word squirrly. If you have heard of Neil Patel, then you know that he is one the more well-known gurus when it comes to SEO and anything about the Internet. He speaks highly of this software and I felt encouraged to check it out!
Squirrly is a software tool that is very helpful when it comes to your content writing.
You can check out Squirrly by clicking HERE! Let me tell you a few things about Squirrly:
There are 108 features compared to 15 for regular SEO
It can be used along with whatever SEO software you currently use: 

Yoast

, All-in-One SEO
It has a free version as well as a paid version
You can control how Google sees your content as well as the more popular social media sites (Facebook, twitter, 

linkedin

, google plus)
Checking your keyword is built into the software
Copyright-free images are uploaded based on your keyword that you may use if you decide to do so
Google 

Analytics

 for your page
Performance 

analytics

SEO audits
And these are just a few of the more commonly-used features, of course, some of the ones listed come with the Pro package offered. My advice is to try the free version before making any type of purchase commitment.
I am using the free version along with Yoast plugin and I am having a 'blast'!! I feel like a million dollars each time I see the little 'green ball' indicator that tells me 'I am looking good'.
It gets even better when my score is 100% optimized – I have gotten a few of those and I publish my content with confidence! Even when my score is below 100%, I still feel confident because I consider anywhere above 85% is great when it comes to optimization.
However, I am still getting 'the hang of it', and so far, so good. If you want to help optimize your content each time you write, then I think you should try this SEO tool and see if it can work for you.
Yes, pretty soon, you will know the answer to the question – Have You Heard About Squirrly! Of course, I would love to hear your feedback.
All the best.
Images courtesy of Pixabay and Pexels.
---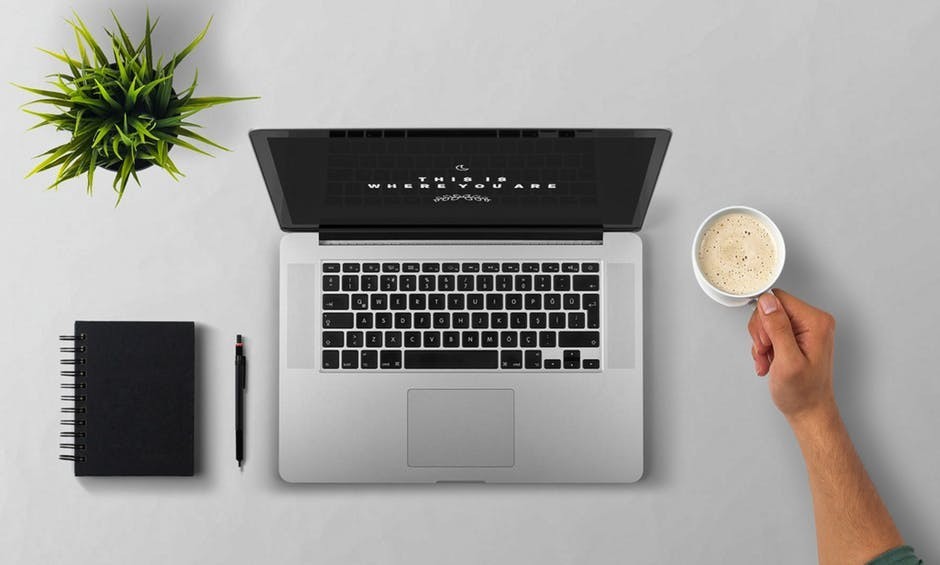 How would you like to learn how to make your career choice in blogging?
You can put your thoughts on paper but learning how to build your own blog is something different. If you have the right training it is not that difficult.
When you learn how to build your own blog you get to choose the things that you write about. You can also use the blog to make extra income. Here is where I learned how to build my own blog and connect with people who helped me along the way.
Click Here and see what it is all about!
If the sign is not on, Isn't that like finally finding a parking shop at a store, walking up to the door ,only to find out that it is closed? And how frustrating that can be?
And that is so not what we are striving for with our sites.
We must always be open for business. Yes?
But who knows if we are open if we are not being seen?
Whew..that is the tough one for sure.
So here is what we are being taught:
WE absolutely must learn how to be the traffic generator.
Make sure that we are very visible in what our Call to Action is. 
And this is another OPEN DOOR helper:
MAKE A "SERVICES OFFERED" PAGE ON YOUR SITE!
That is a door opener. What services can you now offer? Proof-reading, SEO, Editing, website construction, building sales funnels, content writing,etc. Here is a link to mine to get an idea. 
And all kudos to my partner in learning and wonderful colleague,  Michelle Lake who wrote most of this amazing services offering sheet.
Yup, we are now professional writer !So its important to have that light on.
Let people know that we are here to help them.
And that is what we need to fully understand.
If we are doing online business :
1. we must build multiple profit streams
2. we do not put all our eggs in one basket
And that is also the incredible openness of doing business on the net. Everything we can think of is a possibility to be an affiliate or a way to get a commission.
So do realize we are in the commission business. Start seeing what we do with the eye of how we can use it to make money.
And here is another thing:  
Use Yoast and Squirrly on our own sites to get the SEO rankings we are looking for.
And each time we redo a post MAKE SURE IT HAS THE POTENTIAL TO MAKE MONEY!
I know that sounds silly. But for instance, on my site I deal with Inner Growth, so I don't think of my CTA (call to action) as product. But in reality I have to switch my thinking so that my information products will make money flow easier. And that was a big one for me.
My hippie being, lol, does not think in terms of money. And yet it is now time to reconfigure my thoughts to insure that I am successful.
So did you get that?
Make sure each post is a money maker!
Because that is also how we stay open for business, yes? 
SUMMARY
Make sure our OPEN FOR BUSINESS sign is always ON!
Find multiple profit streams
Make a Service offered page on your site
Think what will bring profit and solve problems helping people.
Use Squirrely and YOAST to make sure we are getting ranked.
So are you ready to leave your sign on?
In peace and gratitude,
Founder, CEO Success-full-living.com
"living one heart-centric moment at a time "
We've been waiting for this! Training for Success on the Internet…  And it's here! 
Woohoo!
Training modules from a 40+ year marketer.
Bo Tipton has been learning and doing internet marketing since 2001!  Prior to that he was in the precursor, print and mouth-to-ear marketing.  Many of the same ideas apply and have been expanded.  And he is sharing what he's learned with this training for success on the internet.
How often do you get to learn from a long-term, done-it-all internet marketer?  For only $6.95??  Really?
I'm not kidding.  It's real.
Have you been dreaming of having your own business?
Have you been working at it?
Perhaps even gotten some training for success on the internet before to learn how to do even one aspect of what it takes to be successful online?
And frustrated that the flow of money hasn't begun yet?
A lot of internet business entrepreneurs have that experience.  It takes time to build a good business.  Sometimes the money needed can run out of time, can't it?
Bo will teach you the ways to get faster cash.
Some people use these methods to replace all their income needs.
Some use them to fill the earnings gap until their websites take off.
Some use them to create multiple streams of income for increased security.
I've heard stories, perhaps you have, too…
Stories about people who built a business and then Google changed its algorhythms and they needed to begin all over again, from the ground up.
Stories about  a pay site getting hacked, and losing income streams and cash.
Stories about Facebook having to change its operating procedures, and upsetting marketing plans and income streams.
Stories about riding an income bubble like the real estate market, or the stock market, or BitCoin, only to have them crash.
Real assets don't disappear.  Their values might change.  Their income streams might get interrupted.  The marketing techniques might need to be adjusted.
What Bo teaches is ways to keep from having all your internet home business eggs in one basket.
Learn how to broaden your income and asset base.
Traffic Generation is key to any business
As Bo says, if you have a business, and don't let anyone know it's there, no one will come, you won't have any sales, and you won't have any income.  Unless you're a trust fund baby who can afford to work for no income, you'll be out of business.  Even the liquidation sale won't have any takers, because no one knows it exists!
He teaches how to optimize all our work with Search Engine Optimization.
He teaches how to build your online presence with backlinks by posting in blogs, forums and on social media.  He shows how to do each aspect of Social Media the right way, to get traffic, credibility and authority.
He teaches how to use low cost resources as tools to build your business.
The methods and strategies he teaches in these modules will drive that crucial traffic to your business site!
Special Offer!  Limited Time Only!
In fact I have put together some of his key marketing ideas for using Social Media effectively in this FREE eBook, Facebook Traffic Secrets.
Just tell me where to send it and it's yours.
Normally I give this eBook only as a bonus for people who buy my products…for a short period I'm making it available to people on this blog for free!
Some Basic Principles
One of his principles is, make it before you spend it.  He wants us to invest in our businesses – out of our profits!
Another principle is, if you bought it or downloaded it for free, use it.  Study it, implement it.  Don't get distracted by the next shiny object!
Learn everything from blogging to adding multiple streams of income.
Learn about ways to get tools for no cost.
Multiple Streams of Income
One way of earning online is what used to be called Multi-Level Marketing.  It's now Affiliate Marketing.  It has all the strengths of MLM and none of the drawbacks – and it works.
Part of affiliate marketing is promoting services and products that others are selling.  Being an Amazon affiliate, for instance.
MLM has been around for years and years.  For some of us, like me, it can leave a funny taste in my mouth.
I have been subjected to onslaught from MLM marketers who hit up anyone and everyone they know to convince them to by their products and to sign up underthem, and to build their own levels.  Have you ever had that experience?
Today, with internet marketing opportunity, you're not restricted to selling to people you know.  There are 3.5 Billion users on the internet.  The marketplace is enormous and growing.  People still need solutions to their problems and questions.  The ones in need may not be your next-door neighbors, but they're out there, and Bo shows how to reach them.
When you have a great product and tell people about it, and what it can do to benefit you, and what it will cost you not to have it, people will buy.
There are even some really needed tools in internet marketing that Bo has found that use affiliate marketing to help you get them for no cost!  He tells how to find and best use them, and how to market them so the cost goes to zero or turns into a profit stream of residual income.
This is a growing site
Bo is only  a few months into sharing his 40 years of accumulated wisdom and knowledge about marketing, especially internet marketing.  He is committed to expanding the knowledge base over coming months.
If you're new to internet marketing, or struggling with getting all the success you want and deserve, get this training for success on the internet today!  This Training is worth your investment.
Stop trying to figure it out on your own.  Stop wasting your money on guru after guru.  Bo knows them all.  He knows who is good and who fails to make the grade.  There are lots of fakes out there who want to take your money.  Bo will let you know the best resources in this training.
In fact, since he's studied this marketing stuff for so many years, he is one of the top gurus out there.
Most With Anything Even Approaching His Knowledge Base are Charging Thousands for This
The thing is, Bo isn't looking to make his fortune from sharing what he knows with you.  He's already doing that with his businesses.  At this point in his life, he is looking to share what he knows with open hands, so others can be successful and benefit.
This is a unique opportunity.  Yes, the site is growing…how much can you take in and implement at one time?
I've been following Bo for several months now, and I have so much more to learn.  I am eager for more, and I am building the base to take in more effectively.
I'm like a kid in a candy store, waiting to be able to buy the stuff reserved for the big kids.  But I have to mature to get to that point.  It takes some more time.  I'm willing to take it step by step, knowing that next step will be right in front of me to take when I'm ready.  That is true of what you will get from this training!
Explode Your Success
Only 5% who enter internet marketing are still around after 4-5 months.  With Wealthy Affiliate Training and community, those numbers more than double.
With Bo's training, they can explode!
Lack of training, lack of money, lack of working at it…all can be reasons.
This site will give the training.  It will give you the opportunities to earn extra income.  The work is on you.
If it's out there, he's tried it, he's tested it, and he can tell us what works.
Go and sign up for this today!  Click on this link and get started today.
Join me today –  Start learning and start earning!
P.S.  Don't forget to claim your Free eBook!
Annie is a wife, Mom and Grannie, who has discovered and rediscovered creative art in her retirement. She has a lifelong commitment to learning and living creatively.
She has been a business owner, and enjoys the challenges and demands and creative hard work that entailed. Her entrepreneurial spirit and attitude still guide her volunteer work in her community school system.
She has a blog about creative lifelong learning and growing, to share what she has learned and is learning with others. She says, "There is a lot of paid-for 'information' on the internet, and it can be hard to sort through all of it to get to what is truly helpful. Together, we can help one another live creatively in pursuing happiness and joy, health and wholeness. "
Her blog is designed to help people find the best information, supplies, tips and training so her readers can maximize enjoyment in their lifetime.
How To get your website noticed by Google is the first and most important thing you need to learn once your website is up and running.
It is widely accepted nowadays that if your website is not indexed by Google then you "don't" exist.
We all know that building a website today is as easy as 1,2,3…
OK not all of us do it in 1,2,3 steps….but it is easier than it was 5-10 years ago that's for sure!
However, having a website is only the first part, it won't be any good if you don't have any visitors coming to it! That is why you built it in the first place right?
So the next question is How To Get Your Website Noticed By Google…?
Here I would like to reveal to you 12 simple steps that will get your website on the road to stardom!
Disclaimer: Please note that these steps are not a guarantee to get ranked on the first page of Google but they definitely are helpful in getting you on your way. There are many other factors that can affect your ranking.
Having completed writing your post and have added pictures to it these are the step to follow:
Meta Title – Make sure you place your full title (which has your keyword in it) in the meta title window. Google has now changed the regulations for titles and they need to be 600 px long, a good place to check if your title is not too long is here
Meta Description – Make sure you copy past part of your first paragraph, adjust to your liking up to 320 characters. This is the excerpt that the SERPS will show on Google so you want to make sure it is inviting your audience to click on your link.
Keyword in content – You need to make sure that your keyword is within the first paragraph of your content and in your last paragraph, possibly in the "conclusion" of your post. Try to trickle it once more within the content, but don't stress out too much about it, just write naturally.
Alt Text in Images – make sure that every image you place in your post has your keyword placed in its Alt Text window. If you are using WP, you just click on the image and then click on the "pencil" icon to get into the "back-side" of the image, you will see the Alt Text window in there.
Internal Links – when you have finished writing your post find at least 2 relevant places where you can link to other posts on your site, this shows Google inter-linking which is GOOD!
External Links – if you have an Amazon site this is easily done, and if not then try to link at least once to an external site which complements your post (i.e. Wikipedia)
Video Embedding – this is not a must, but if you can embed your own video in your post that is great or even a YouTube video that relates to your content. As for copyrights, any video on YouTube that has a "share" option available – that is OK to embed.  Google loves video content in posts.
Post to Social Media – Upload your post to all your social media pages, Google+, Facebook, Twitter, LinkedIn, Tumblr, Stumble, Pinterest, Instagram, SnapChat, to name a few.
Fetch As Google – Having a website, it is important that you have your Google Analytics and Google Webmaster tools all set up. In the Google Webmaster Tool you want to go to the Search Console and in the Menu find "Crawl" => "Fetch As Google" and enter the end part of your post's URL in the appropriate window then click "Fetch" – this will let Google know that you have a new post to look and index.
Crawl You Post – Another place to get Google to "crawl" your post is at this link: https://www.google.com/webmasters/tools/submit-url – just enter your full URL in it and hit submit, this will let Google know to "crawl" your site & post.
Resubmit Sitemap – In Google Webmaster Tools you have a place to submit your sitemap, it is a good practice to submit it once in a while if it is not done automatically.
Site Comments – Getting comments on your site is a way for Google to see and know that your site is liked, and discussions are being done – this is relevant to Google and this will help your ranking tremendously! If you don't have a group of people that know your site and visit it, you can find groups in FB where there is traffic exchange – commenting on each other's posts as they are being published. It's also a great way to meet new friends and learn new things!
For the basic 7 strategies which will give you a  full understanding of the above steps, you can have look at this great video which explains it all in much more details.
There you have it – the whole process spelled out step by step. With these steps, your site will definitely get a boost to its ranking.
So this is How To Get Your Website Noticed By Google!
Naturally, there is plenty more to learn and do when you manage a website, and with these 12 steps, you will be well on your way to rank well.
Orion is a Work @ Home mom who loves blogging & helping others succeed online.  She truly believes and lives by the adage "do unto others as you would have done unto yourself".
Loves living a Laptop lifestyle which enables her to work whenever and wherever she wishes, enjoying time with her family, long walks by the beach, reading, yoga, meditating and doing arts & crafts. 
To read more of Orion's blogs visit her site at www.Money-Making-Moms.com
Well it is really here now. 
We can offer you this most amazing offer..are you ready to know more about it?
Well, here goes! We are going to open a site that teaches us how to learn to earn.
What does that mean, learn to earn? 
Ahhh, so glad you asked.
Come closer I will tell you…
It means that in order to make our business viable, we have to learn all the nuances and ways to insure our path to success.
And we cannot earn a dime if we are not willing to put in the work and time to learn, yes?
I mean have your tried learning how to do something new without any instructions?
Yeah, doesn't really work, does it?
So we are offering this site for $6.95 per month, to an amazing trove of how to videos and training to  become successful as an Affiliate Marketer.
If you really are ready to make that jump out of your hobby and into a business.
Isn't this just so exciting?
And why would you want to join us?
Because we have been using this training and we are already seeing:
HIGHER RATES OF TRAFFIC
MONEY COMING IN
A GROWING UNDERSTANDING OF OUR BUSINESS
UNDERSTANDING HOW TO USE SEO
WRITING FABULOUS CONTENT
WE ARE ON THE PATH TO MAKING 1,000$ per month,minimum
SO WHAT ARE  YOU WAITING FOR?
We want you to know what success looks like.
All that it takes, it the mindset of :
LEARN TO EARN!
Join us NOW!
Click on the banner for all the goodies you need to now to grow with us..
Oh and did I mention that if you join us, you can also become an affiliate and grow yet another profit stream by inviting others to use this site too? OH YEAH!
See.. so many exciting and wonderful ways to GROW INTO SUCCESS.. READY?
In peace and gratitude
Founder, CEO Success-full-living.com
living one heart-centric moment at a time
Are you Familiar with Sales Funnels?
It was a newish concept for me to put into place…I learned about how to build a sales funnel fast from our coach Bo Tipton.
Bo has been teaching us a lot about the fundamentals of having an online business and how to make it successful.  He is committed to helping each one of his trainees make $1000 each month by the end of our training year.
The deal is that we share with you what we have been learning, so you can get the benefit and do it too.
Today we learned about how to build a sales funnel fast.
The idea is to funnel money from our readers into our pockets!  Sounds like a good strategy to know about, doesn't it?
The first step is to have a product.  You have to know what you are selling.
When I first started my blog, I got caught up in all the great information I was gathering together to pass on to my readers.  I was really excited about being able to share information that I've learned with them.  Have you done that?
I heard the message loud and clear that having a blog is about relationships and trust-building with my readers.  What got a bit out of balance for me was to also make sure I was monetizing my blog!
I really get how unpleasant it is to get sales letter after sales letter from some online marketers.  Or to go to their blogs and it is one review and sales pitch after another.  I unsubscribe quickly from something like that, and I fully expect my readers would do the same if I fail to give real content.
(In fact, I've found a new hot product that teaches you how to make an income without promoting anything at all.  Contact me for more information!)
When you learn how to build a sales funnel fast, it works well with giving value, and getting the sale.
As I said the first step is to know what product or service I am selling.  I have to be very clear on what the problem is that my product will solve for my reader and what the benefits will be to him or her.
With a sales funnel, I set up  a capture page.
The service I use to give me the signup form is Traffic Wave.  I set up my capture page on my blog and link my Traffic Wave campaign to it.  (Try Traffic Wave for FREE for 30 days on me!)
The capture page needs the following features:
Clear statement about the problem my product will solve
2-3 benefits it will give my reader
Clear call to action with a simple sign up form
Not necessary, but it makes complete sense, is to offer an incentive beyond the benefits to the reader for signing up for my product.  It can be a Free EBook I have prepared.  It can be a Free ECourse I am offering.
Here is a Free eBook I'm offering only on this site for no cost or reciprocity…it's Traffic Secrets I've been able to glean from our guru and marketing coach Bo Tipton.  Never before in print, folks!
I like to do both.  I know there are a lot of problems out there to be solved.  And there are a lot of marketers looking to solve them.  I want to make sure my reader is fully encouraged to sign up with me.  I am asking for his first name and email, and I want to give him value for that.
The next step is the confirmation page.
Traffic Wave has confirmation pages all set up in the campaign.  It is easy to edit the confirmation page that is there to personalize it, with reference to the FreeEbook or ECourse they are confirming to get.  There is real estate there that I can use, too, to give an unannounced Free Bonus of some sort – another EBook or a video link that will tell more about the topic my reader is interested in.
One thing Bo tells us is to use our available real estate effectively!  Can you see the depth of information our coach is giving us?
Learning how to build a sales funnel fast is a key to getting sales and income from our blogs.
The reason the reader gets a confirmation email is that the system is a double opt-in, so you comply with anti-spamming guidelines.
Then the reader gets my subscription thank you page.  Again, I set that up on my website and link to it in the Traffic Wave campaign.
Next is the Subscription Thank You Page
The Subscription thank you page is where I give my reader the link to the Free Ebook I have promised.  If there is a product he has purchased, this is where he gets the link to it.
The other part I like doing, as Coach Bo has taught us, is to give a Free ECourse to my reader.  This course is delivered by autoresponder emails in chunks over a period of time.
There is real estate on the Subscription thank you page, too.  I can use that to get further action.  I may give a free unannounced bonus, like a recipe or a list of free tools that will help him.  I can even tell my reader that if he clicks the link, that will give him access to this bonus.  I want to help train my reader to click on what I have to offer, everytime I communicate with him.  That is a part of my relationship with him.  It is a part of the call to action.  I need to have a call to action with every communication to be most effective, to help my reader and to monetize my work online.
The money online is in the list, right?
When I get my reader to sign up for my freebies, I get his email.  He has opted to join my email list for the ECourse material.
Just as before, I want to deliver value.  I also want to make sure I am appropriately monetizing my work.  What I have learned is that with every email, I know what I am selling, and I always sell something.  It may be a click to a link for more information, like another EBook or a YouTube video.  It may be to a specific product recommendation.  My reader has to continue to get value and have all the benefits of working with me for more information and recommendations laid out clearly.
Bo has been in this business online for many years, and prior to that for 25 -30 years in other sales scenarios.  He has a ton of experience and wisdom, and the ability to share it effectively.
The WAGo-Getters are working with Bo to produce a website that has training like this and so much more, so that what we are learning will be available to others who want to be successful in online marketing.  The training is live!  The cost to subscribe is only $6.95 per month!  Or you can subscribe for a year for $69.95.
Please feel free to email me for more information…I will be happy to share what benefits you will be getting for this low, low subscription fee!
Until then,
Annie is a wife, Mom and Grannie, who has discovered and rediscovered creative art in her retirement. She has a lifelong commitment to learning and living creatively.
She has been a business owner, and enjoys the challenges and demands and creative hard work that entailed. Her entrepreneurial spirit and attitude still guide her volunteer work in her community school system.
She has a blog about creative lifelong learning and growing, to share what she has learned and is learning with others. She says, "There is a lot of paid-for 'information' on the internet, and it can be hard to sort through all of it to get to what is truly helpful. Together, we can help one another live creatively in pursuing happiness and joy, health and wholeness. "
Her blog is designed to help people find the best information, supplies, tips and training so her readers can maximize enjoyment in their lifetime.
DO YOU KNOW WHERE YOUR AFFILIATE MARKETING FUNNEL IS?
So we know as Affiliate Marketers that we need to have products to sell, yes?
And we know that somehow they have to be found on our site, yes?
So how we connect the dots between traffic and our products that will lead to sales?
Well after our lastest Webinar with out mentor Bo Tipton, this is what we learned.
REady?
First off an explanation of what is Affilate Marketers. I know we think we know this yes?
But hey, bear with me please.
You know how a car sales person gets a commission on every car that they sell? And they live off their commissions yes?
Ok, so fast forward to our digital age. We are that car sales person. For every product we sell that is an affiliate product,we get a commission. We get that right?
But there is a disconnect here for me. Because I have to be really clear.
I cannot make any money if :
I am not selling a specific  product, or any products
I do not know what my product is. 
So lets' take a step back, ok?
WHAT ARE WE SELLING? 
How are we selling it?
what is our audience need for this product?
KNOW OUR PRODUCT
What do we want to market? 
So I cannot say I am selling furniture, I have to know what specific kind of furniture.
Is it rattan? is it a large sofa that seats 8? And lights up when someone sits down??lol
It might sound funny. But the reality is, we gotta know all the bells and whistles. I am not just selling hair products I am selling hair products to men who are balding. See the difference?
OK, next.
AFFILIATE MARKETING SALES FUNNEL 
Yup, its a mouthful.
We know that our sales funnel starts with the least or even freebie product, yes? And then as we go down our funnel the most expensive is at the bottom.
So first off is our freebie, then a mid range pricing, then most expensive.
Got that? I think I do.. lol
But did you know that our sales funnel has an opening at the top?
And what is the reason for that opening?
Yup, so customers can come in.
And how does that work?
Ahh, magic traffic!
It starts with an ad that says OH DO CLICK HERE, (maybe not that obvious.)
So we are so pleased, someone clicked on that !
It will take them then to our capture page!
And there is the god of the email list, our gold mine. Yup, thank you so very much!
They leave their contact information. Happy dance!
Because we have given them reason on the capture page to know what the benefit is and the reason they would want to give us their information.
The page might say: Learn how to do this by getting this!
NOTE TO SELF: do not say I will be sending you more emails. Arghh who likes that? 
Instead say, look for free course coming your way. 
And then they are taken to the confirmation page that also has another gold mine. Free advertising space! Yeah after our thank you , we can say. oh and because you signed up look, here is an unannouced bonus. Just for you!
So as we open this door to our funnel, we have so many options to truly capture the attention of our reader and potential customer.
And that opening to that sales funnel has to be open and ready , yes?
IF YOU ARE INTERESTED IN BECOMING AN ONLINE BUSINESS OWNER, DO CLICK HERE.
So do think about how we use our capture pages . Get creative, Sell well. And even offer more bonuses like free tools for your business, Like TrafficWave or, Open Office and my favorite, Lumen 5.
Now we are starting to get the point of how we can direct people to our site and to grow our business.
And it starts with knowing our sales funnel. And how we open it.. yes?
So what do you think? How does your sales funnel look? Or how are you starting to build it?
And lastly as our amazing encourager in chief says:
BE A STUDENT OF TRAFFIC GENERATION!
There it is again..learn to earn. And its on us.. we have all the tools are our fingertips, don't we?
But if we do not know how to get traffic, we are not going to make a penny. And no doors will be opening.
So I am out of here. I gotta go learn more about traffic generation.
I want my sales funnel to work, do you?
Coming with me?
In peace and gratitude,
Founder, CEO success-full-living.com
living one heart- centric moment at a time
Yup! So amazing and exciting. I cannot quite believe it yet.
I am an Amazon author. With even my own Amazon Author page.
Whoa… can I say that again?
And I am so nervous! I mean what if it isn't perfect or done well?
Or if people don't like the books? Hmmm!
Or I made a graphic layout mistake?? Or or or???
What if I just totally screwed up in front of loads of people?
I have been wanting to do this for ages.
Yeah,, its get over myself time. And off of that comfort zone space.
But yup, you might also know this drill .
Fear moved in.
I did not even notice it had taken up residence.  I don't actually remember even inviting it in.
But here it was. And I just let it get comfortable.
Yes fear, would you like more blankets with that fear?
And well aren't we all really good at doing jobs on our own heads?
You know, i am not really that great of  writer, or who would want to read what I am offering?
So I pushed out the thought about becoming an author on Amazon.
UNTIL RECENTLY WHEN OUR MENTOR, BO, PLANTED A SEED
He said, ready for this?
Just publish one ebook on Amazon and then put a widget on your sidebar of your site. That gives enormous credibility to your writing. It says you wrote for Amazon.
Wow, who isn't impressed by that?
So I had to think that one through.
Instead of seeing it as oh my goodness I cannot write a book and publish it on Amazon.
It was instead, oh wow, light bulb moment.
My blog will do so much better because it shows my credibility. Huh!
I can deal with that.
And so off I went to build my own credibility.
And lets' be honest here, OK? If I can build credibility for my own blog , it is also saying I am building credibility for my own worth too.
Wow that is really potent, yes?
HOW TO MAKE BEING AN AUTHOR HAPPEN, on the NOW plan!
When you are ready to get started as an author on Amazon, remember as bloggers we already have writeen material at our fingertips. We do not have to reinvent the wheel. Just take an already written blog and expound on it a bit.
And Voila…you have a new ebook! Now just copy it from your blog and put it into Word format, doc or docx.
Then go to Kindle Direct Publishing. Sign in and go to Bookshelf.  choose Ebook. Its the top box on the left hand side in green. On that page it will ask you questions. And one of them is to upload your manuscript. So easy peasy!
Upload your book.. (yup its your book!) And then it will ask you to create a cover. Follow the options.
Then you get to see a preview of how the book will look. If you do not like how it appears. Start over again, and go back to the original document and make whatever changes you need to make. And then go through the process again. (that is the only thing, I could not figureout how to do edits without doing the entire project again.)
After the book is uploaded there are also more questions as to how you want to manage your sales.
Also. Bo Tipton suggested not choosing Kindle Select because it means exclusive sales. Which means then you cannot sell it on other sites. Its your choice.
So there you go! And make sure you set up your own Author page. Whoa, yes YOur very own author page. It lists your bio and the books you are selling. And you can also include all your social media info so people can contact you elsewhere.
Speaking of which here is my AMAZON author page.
OTHER THINGS TO KNOW AND REMEMBER TO DO!
Oh and be sure that you include all your links in your ebook. Social media, Amazon and your site.
Do not forget to mention your site with a link to it! And do an internal link also in your book. 
And one more thing!
This is a great venue to grow your email list. So do include a capture page and link it to Traffic wave or your autoresponder.
Success? On yes. .we are so on our way!
Join me in the list of writers who are going to make money on Amazon!
Oh and a big shout out and thank you to my colleague and Trailblazer friend Michelle Lake.  We check in with each other every day. And ask what are you working on and what do you need help with.
And when I needed to be walked through the Amazon process, Michelle was right there. Step by step. So again thank you Ms M! Everybody needs a friend like Michelle to help with accountability and success. So if you don't have an accountability buddy, find one.. It makes such a world of difference.
Ok ready set? Go on to your Authorship. It is really worth the trip!
Oh I have already made sales! Yippee!  See hurry up..it works.
I want to hear about your first book. Ok?
YES WE CAN! YES WE ARE!
If you want to do what I am doing for a living. click here. 
In peace and gratitude,
Founder, CEO, success-full-living.com
living one heart-centric moment at a time
Did you know that :
1.78% of the population watches videos
2. 500 million hours of YouTube per day are watched
3.82% of Twitter users watch videos
4. 55% of people pay much closer attention to a video than written material
5.45% of people watch at least one hour of Facebook or YouTube per week
6.More videos have been seen in the LAST 30 DAYS, then the last 30 years in TV! whew!
7. Over half of the videos are watched on mobile devices!
8. Videos have a higher conversion rate of 65%, that is another  huge wow…yes?
So that means that we as marketers need to know that using video is the way to truly to get to our audience.
Would you like to do what I am doing? Writing for a living and making videos? Join me. Just click here. 
What are the ways to use videos?
We can help our audience as they go through what is called the "buyers journey."
First we show awareness of the product or information. So we can do a video for that.
Then as they go into the next stage that is called consideration.  What do they need to consider in this second video?
Then the part that we hold our breath for, the decision stage.  We can help them make their decision by showing in a video how it will benefit and solve their problem.
So just like we write our blogs in the steps that show the benefit and then what the solution is , we can do the same with video.
Branding
Using video can also help to brand us. We can be more visible. And use our logo in each video. We cna also use the same photo of ourselves to insure that people know it is the same person.
And we all know that branding is the way to get an new awareness of what we are trying to sell and connect with.
And when we are getting to a place where our brand is being recognized… well that is happy dance time, yes?
Know why? That means we are growing!
And that means we are selling. YES!
Are you stoked to try this? Does this make sense to you?
Isn't it just so amazing that videos are the next frontier in Affiliate Marketing? Or so at least it seems.
SUMMARY
So are we ready to acknowledge that video is our next frontier? Yup I think so!
Are we ready to learn to earn in ways that will brand us even more to insure growth ? Yes I think so.
Are we willing to spend the time to update our blogs and posts to show that change? Yes I think so.
So off we go! On to video land..where every one really hears and sees what we are saying and selling..talk about a rapt audience!
Sorry , gotta go..another video is getting ready to birth!
In peace and gratitude,
Founder, CEO, success-full-living.com
"living one heart-centric moment at a time"
Optimizing Your Facebook Presence!
Did you know how optimizing your Facebook presence can be beneficial? Well, apart from the fact that Facebook is not only a great free social media marketing space, you can also use this medium to your benefit in terms of promoting your website.
One way that you can do so is by checking out the example in this text.
Let's say that you have a free ebook or anything else that you would like to give away. You plan to link that page back to your website, here is an interesting solution or concept which you can really use to your advantage.
What you need to do is to create two Facebook pages.
One page that simply describes your product or your eBook or whatever it is that you are giving away. And then the other which will be classified as an opt-in page.
The Product Page
The main purpose of this page is to market your product. Try to get it across to the readers as to why they should even be remotely interested in your product. Remember, when you are writing any content you need to be aware of 4 things:
You need to address a problem
Offer a solution
Provide evidence, a testimonial as to why the solution you have suggested will help the reader
A call to action
add a catchy title
relevant and attractive images
a CTA – call to action – have the reader 'do' something.
This should always be the main theme for any content you create and decide to market for your online business – and not only online but offline as well.
On this page remember:
It does not have to be anything fancy – but it has to be understandable and interesting reading.
The Opt-in Page
On this page, be sure to include two simple lines at the bottom that gives the reader the option to subscribe or unsubscribe as well as to advise them that they might receive emails from being subscribed to the website that is being linked to the page (your website link).
This is one way of not appearing too 'spammy' (if such a word exists). By making your readers aware of the fact that they always have a choice to opt out whenever they choose to.
Now once you have created both pages, remember to link them to your website, as well as to each other.
Well, I hope you can use the steps on optimizing your Facebook presence to your advantage and much success to you.
Images courtesy of Pixabay and Pexels.
---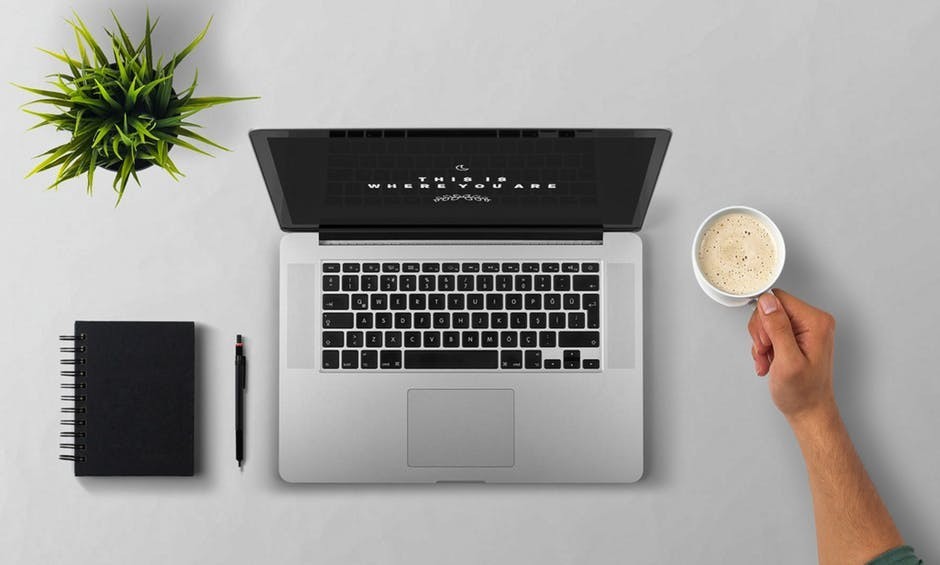 How would you like to learn how to post on a blog like this one?
You can put your thoughts on paper but learning how to build your own blog is something different. If you have the right training it is not that difficult.
When you learn how to build your own blog you get to choose the things that you write about. You can also use the blog to make extra income. Here is where I learned how to build my own blog and connect with people who helped me along the way.