Success Habits To Think About
Being human, we all have challenges and the innate desire to be 'perfect' at whatever we do – at least the majority of us do! Not saying for a moment that the 'rest' have no aspirations – not at all – it's just that they don't put that much effort in making a difference – for themselves or for anyone – and spending some time in creating success habits to think about!
Anyway, I digress.
Let's talk about motivation and how we can use that to drive our business. Here are a few basic success habits to think about and possibly implement in your personal life that should make a world of difference if you choose to be consistent.
Habit #1:
Make A To-do List – we all know what this is, after all, I am sure that we have made a few, I know I have.
However, the trick here is to keep all these 'bits of paper' organized in a book – yes, a hardcover book. This is what I do, and why, you might ask? Well, after a while, you lose these pieces of paper and most important of all (in my opinion), you lose sight of the fact that each time you 'cross off' something that you have done, you get a chance to see 'how far you have come'.
Yes, I use it as a 'milestone of accomplishment' and I pat myself on the back. It helps to motivate me to get things done. I also put a date on when I need to do these things and just look back to how long it took me to accomplish things. Yes, a 'to-do list' helps to keep you focused and helps you to see how much you have done in a given time.
Habit #2:
Schedule Your Day In Bite-size Chunks – this is a wonderful habit to implement. I have a 4-hour schedule (minimum) that I aim to accomplish each day. I break up the time slots in easy time – for example, 30min blocks of time. It makes the time seem more productive and you focus more on getting things done in small chunks.
Habit #3:
Make Yourself Physically Energized – start your day with a good meal fueled to give you energy. Have a work out system that does not overwhelm you but gives you some blood circulation. Go for a walk – take an imaginary dog if you don't have a real one.
Habit #4:
Set Your Alarm Clock To Wake Up Early – I love working while the world sleeps. Try getting up about 1-2 hours earlier to get a move on your day. You will love the silence and you will smile when you see the sunrise and the crossing off on your to-do list. It is a good feeling. And as strange as it may seem, you will have 'more time' in your day to do more! One time-driven success habit to think about in a timely fashion.
Habit #5:
Affirmations And Visualizations – yes, I know you have heard this one a thousand times. Well, make a little mantra that resonates with you – it is better than using a 'ready-made one' which you have no connection to. Or if you don't feel confident to come up with your own, edit the 'cookie-cutter types' and let it 'live in your shoes'.
Something as simple as: "I am a success in all I do" or " I am a successful business owner". Then, take the time to say it a few times in your day or think about it from time to time. Maybe even put a few stickers on your computer or around your workspace, or even on the inside of your bathroom door – places that you visit often and remind yourself of your goals.
Habit #6:
Be Grateful – yes, the attitude of gratitude changes the way we look at things. A lovely quote from the late Wayner Dyer which speaks to me: "Change the way you look at things and the things you look at change."
Yes, it is all about perception. Being thankful for all the little things is a great start and it 'primes' you mind to be accepting and thankful for all things. And it makes you feel good too. Actually, if I had to choose the one success habit to think about and actually do, it would be this one!
Nurture Your Relationships – remember the people who you care about. The ones who support you on your journey. They help to motivate and inspire you daily. They do this in so many ways – your significant other, when they listen to your concerns; your friend(s), when they are there for you in your times of need; your family when you need to just 'get away' and have some downtime.
Treat these 'support systems' with respect and humility because growing these relationships take time and energy and there is no price on the lifetime gains.
Habit #8:
Indulge In The Refuge Of The Quiet Moments – breathe. Yes, sometimes, make the time to just do nothing! Stop for a few minutes 3-5 minutes and do nothing. Close your eyes and breathe deeply a couple of times. This is a sort of self-centering. If you have the time to do more time, great.
This exercise is to simply get you to 'step away from it all' so you will encounter less overwhelming moments. It does not take much to achieve this – what makes the difference is when you make it a habit and see how it makes you feel. Some people call it meditation, I call it reflection. It does not have to be a long pause, you just need to take one.
My Final Thoughts On Success Habits To Think About!
You get to choose the direction of your path in this life and so I urge you to be specific and consistent. The difference comes when you make the effort and take that one small step of action! Rome was not built in a day, it was only started on one!
Images courtesy of Pixabay and Pexels.
---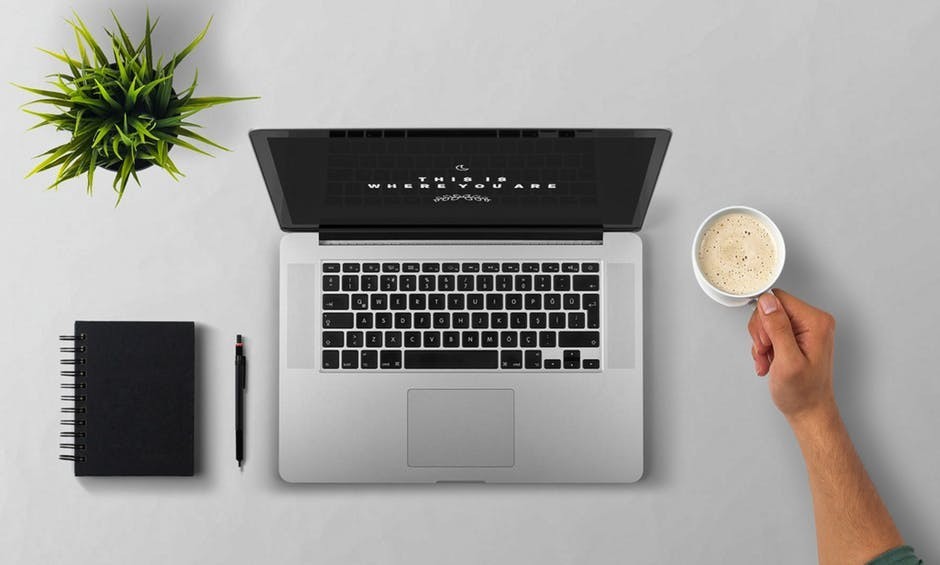 How would you like to learn how to create your own website and write an article like this one?
You can put your thoughts on paper but learning how to build your own blog is something different. If you have the right training it is not that difficult.
When you learn how to build your own blog you get to choose the things that you write about. You can also use the blog to make extra income. Here is where I learned how to build my own blog and connect with people who helped me along the way.
Click Here and see what it is all about!
Dear Friend,
In this post I am going to share you with the tips, tricks, techniques and ideas on How To Get More Traffic On Your Website. Also I am sharing the techniques what I am practicing and what I learned from experts on getting more traffic to our sites.
Importance Of Website Traffic
---
I believe I don't need to explain in detail on the importance of website traffic. Traffic is the heart of our business, although if we have a great website with beautiful design, structure and layout and offering great discounts and freebies if we don't have visitors what is the use? So traffic is the must.
No Traffic = No Customers
No Customers = No Sales
"You can't just open a website and expect people to flood in. If you really want to succeed you have to create traffic." – Joel Anderson (Walmart CEO)
Different Types Of Website Traffic
---
I just want you to know the different types of traffic for better understanding I will explain it as simple as I can. There are mainly four types of website traffic
Direct Traffic – Directly entering your web address in his/her browser.
Referral Traffic – When visitors comes via external link.
Organic Search Traffic – From search engine.
Social Traffic – From Social media sites.
How To Get More Traffic On Your Website
---
There are different ways, methods, techniques on increasing your website traffic, I will go with the best and free website traffic options available.
Learn SEO
Get Social and Be Active On Social Media
Guest Posting
Blog Commenting With Backlinks
Answering Questions
Learn About Search Engine Optimization
---
Learn about SEO and how it works, how to rank your post, how to write content, how to find keywords and its importance, Long tail keywords and low hanging keywords etc.
Not to worry of reading and understanding all the above, first learn to write quality content because "Content is King" and how to make your post rank on the google or search engines. This is the organic search traffic I mentioned earlier and its a potential traffic as well. You don't need to pay, all you need to do is writing quality content by learning how to write valuable content for your blog posts.
Remember – Add value via your content.
Get Social And Be Active On Social Media
---
Social media sites can be used to build your business in good terms. In your friends list there many friends who can benefit from the products or services you promote. Hope you might be aware the quote…
"If People Like You, They Will Listen To You, But If They Trust You, They Will Do Business With You." – Zig Ziglar
Now a days social media sites occupy the very important part of internet. You need to stay active in your social media sites and reply to the comments and questions. Building relationship is the core to your business. Please don't sound too commercial.
Guest Posting
---
If you are not getting enough traffic guest blogging is another way to get more traffic to your site. Find the websites in your niche and contact the website owner requesting for guest blogging. While writing your guest post if you provided with value to the readers automatically they will follow you by finding your website.
To find the blog accepting guest posts in your niche use the below search queries…
Name of your niche + "submit guest post"
Name of your niche + "write for us"
Blog Commenting With Backlinks
---
There are lot of doubts and queries whether blog commenting is still useful and beneficial, the answer is YES. Commenting on other people blog and leaving your links will help in getting traffic to your site and also it will help in branding yourself. Backlinks will surely help you in getting traffic.
While commenting on others blog don't leave your website link in the field, the field asking for your website instead leave one of your link to your blog posts.
Answering Questions
---
Answering questions in the questions and answers sites will help to get potential traffic to your website. By addressing their question and providing with solution you can build relationship and trust. If they are happy with your answer definitely they will follow back to your website.
Examples of Q&A sites
Quora
Yahoo Answers
Answers.com etc
Free Website Traffic Statistics
---
You can register your website with Google Analytics for free. You can find lot of detailed website traffic statistics with Google Analytics. You can find information like…
When do your users visit?
Where are your users?
How do you acquire users?
What pages do your users visit?
How are your active users trending over time?
What are your top devices?
How well do you retain users?
This is just the basic, there are lot of information you can find please make use of Google Analytics and it will help you to track your website traffic.
Final Thoughts
---
Dear Friend there are numerous ways on Getting More Traffic On Your Website the above five ways are proven and result oriented methods on increasing your traffic for free. By using these methods consistently on a daily basis gradually you can see the traffic going up in your website.
Hope this post How To Get More Traffic On Your Website provided you with useful insights.
If you are interested in where I am Learning about making money online you can find the details below.
Here is the help for starting an online business Take Action – Learn how to turn your passion into an online business. Learn how to build your own website and how to earn from it. Learn how to be your own boss by blogging. Learn from the great community with like-minded people helping, teaching and guiding each other for success. Learn affiliate marketing and many ways to earn online.
If you would like to join me within Wealthy Affiliate, you can register here to create your free starter membership. This is where I network with others and offer my help each and every day to people like yourself. (For few countries free starter membership is not available)
Need help on anything I discussed here?
Not to worry I am here to help you, please feel free to contact me at paul@beyourownbossbyblogging.com or leave your comment here and I will be happy to help you.
Your Friend,
Paul
I was NOT born with Technology in my Crib!
I am no technology whiz.  I am a babyboomer with a blog.  There are challenges because  I didn't grow up with computers and smart phones.  At one of my first jobs we had a whole room full of gigantic computers that had less power than my laptop today.
I have had to learn a lot, just to communicate with my kids and my grands.  And it's been fun.  I believe in being a lifelong learner.  It's part of the process of living.

Being a Good Learner Means Finding
Good Teachers
We don't live in a vacuum.  We are surrounded by other people, books, information – and TEACHERS!
Finding a good one has been a key for me in getting into this blog thing.
Like many of us, I have a lot to talk about.  I have lived and experienced and learned a lot over my many years.
I can write about what I know.  And I can learn new stuff that I can write about, too.
But there is a whole lot more to having an effective blog than having good content.
Now, don't get me wrong here…good content is extremely important.
My point is, good content will never get read by people interested in what I have to say, if they can't find me.  Getting found on the web is the part I have really been learning a ton about.
The Olden Days
Wait!  Did I really say that about my own old days?
Well, it's true.  When I was a kid, it was the olden days for many folks here today.
Babyboomers are a huge part of our population, and we all grew up in the olden days compared to now.  Some of us are like me – a babyboomer with a blog.
We had old computers.  We had huge cell phones.  We had car phones if we were really techie.
We used DOS commands.  Microsoft Word and Apple hadn't been invented yet!
Compared to now, we had almost nothing in the way of technology.
You know how you go to Walmart and pick up a calculator for a few bucks now?  Back when I was working on Wall Street in Technical Analysis, we bought a calculator for the office – it cost $750!  That was even more money than $750 is today!  It was a huge investment in new technology for that day in the olden days!
Big Changes Have Come
Now we have website designs we can get for free.  They are great.  Only 20 years ago when I wanted a website for my business, I had to pay a webdesigner to design one for me.  It cost me $2500!
At Wealthy Affiliate, when you are a premium member, you can have up to 25 websites hosted there at no additional cost.  Well, you have to pay a few bucks for the name of your website each year.
Not only do you get the websites, but Wealthy Affiliate backs them up for you every day!  No lost work!
Wealthy Affiliate also has premade Templates for writing your blog.  I was able to learn how to make my own templates as I used the ones they had all ready for me.  I keep on learning every day.  And the teachers I have found at Wealthy Affiliate help me every step of the way.
Me, a BabyBoomer, writing my own blog!  Even designing my own templates!  Who would have thunk it?
Learning to Drive Traffic
Traffic is people visiting your blog.  I need traffic to get the content into the hands of my readers.
How that happens is a reader has a problem or challenge that they want to find an answer for.  They do a search in Google or Bing.  Most use Google, but about 1/3 use other search engines.
They put some words in that describe their challenge.  Then the search engine finds articles on the internet that address the words the reader put in.  The more specifically the reader describes his challenge, the more focused are the results he will get in his search.
If I identified the challenge, and I have an answer that will help the reader, then I want my article to get found.  So I need to optimize my chances of that happening.
My Wealthy Affiliate Teachers Are Teaching Me About SEO
Seo is Search Engine Optimization.
My teachers at WA are training me, step by step, in how to have good SEO rankings.
One of the tools I use is keywords.  Keywords are the words the reader puts in to find answers.
At Wealthy Affiliate we have a great tool called Jaaxy to help find keywords.  I have learned to use Jaaxy, so I have high ranking keywords.  Here is an article on this site about Jaaxy.  It talks about keywords, especially long-tail keywords.
I am learning about using the real estate on my post to maximize keyword density.  Things like captions on pictures, and alt descriptions in the image.  And the post description and title that you put in at the bottom of Word Press.  Read more about your available real estate here.
Social Media Effective Use
Facebook is huge.
Twitter, Linked In, Instagram, Google Plus are not far behind.  And there so many more.  The list is growing almost daily.
For me, I use a few, mostly Facebook.
One thing my teachers at Wealthy Affiliate have taught me is to pick and choose.  I don't want my whole life to become attachment to my computer.  My blog is a tool to help me help some folks, to learn and grow, to be creative and mindful.
It's definitely not my whole life.  It is something I am enjoying a lot.  It is an important part of my working day.  But my goal is to spend about 4 hours a day when I work, and to have lots and lots of non-working days, too.
So I spend about 30 minutes a day doing Social Media.  I spend about 30 minutes looking at other websites and posting comments on them.  That helps them, it gives me new information, and it gives me backlinks that help my SEO, too.
I spend about 30 minutes answering emails and Skypes, and answering comments on my posts.For the rest of my 4-5 hours, I spend about half in training to do things better and about half writing new posts or making improvements to the ones I already have.
Basically I learn, and I apply what I am learning.
A Baby Boomer With a Blog!
I did not have to become a techie to do this.
I did not have to hire other people to do it for me because it was too complicated for me to do.
What I did, was I found great teachers.  I am learning a lot from them.  And I am putting what I am learning to work.
Believe me, if I can do this at my age, you can do this!  Check into Wealthy Affiliate.  You will be so glad you did.
Unlike almost everything else in life, there is no cost to taking a look.  You don't even give them a credit card unless you decide this blogging business is for you.
And then if you decide it is, the cost is only $49 a month!
Take a look and let me know what you think.
Annie is a wife, Mom and Grannie, who has discovered and rediscovered creative art in her retirement. She has a lifelong commitment to learning and living creatively.
She has been a business owner, and enjoys the challenges and demands and creative hard work that entailed. Her entrepreneurial spirit and attitude still guide her volunteer work in her community school system.
She has a blog about creative lifelong learning and growing, to share what she has learned and is learning with others. She says, "There is a lot of paid-for 'information' on the internet, and it can be hard to sort through all of it to get to what is truly helpful. Together, we can help one another live creatively in pursuing happiness and joy, health and wholeness. "
Her blog is designed to help people find the best information, supplies, tips and training so her readers can maximize enjoyment in their lifetime.
Have you read this tiny gem of a book? To the Grave on Empty by  Josh Bowen?
Although the title sounds grim, it is the ultimate book of optimism. The title is referring to the living of a life so full that when we are ready for the end of this physical state, we have nothing left inside of us. We have given it our all.
And it dawned on me, isn't that the perfect metaphor for everything we touch or are involved with?
For instance, our online Affiliate Marketing business is all about relationship marketing. So that means, are we giving away all that we can in terms of our interactions online?
And so it goes in life, doesn't it? How are we in our daily ways of interacting and giving? Are we overflowing in our ability to give to others? Are we doing all we can possibly do to give hope, potential and peace to those that need a extra hand up?
And if we can answer yes to all that,  are we also doing that with our online business?
We are all looking for value. The value of connection, love and learning and community. The value of being heard and seen. The value of going onto a website and having our needs met. Problems solved.
The term value added has become a bit overused at times.
But let's look at this for a moment. If I am providing support and hope, I am giving a life line and opportunity.
That changes lives, yes?
And isn't that exactly what we want to happen in every step of our daily lives?
So what does it take to be so interactive online that we get to the Grave on Empty?
I don't know about you, but for me, if I make a connection that is so directly heart connected and solves a problem, I know I will come back to this site. I know that it speaks to my heart and I am so in.
So every time I am working on my site,  I ask these questions:
1.What is my intent with this post?
2. Am I stirring our hearts?
3. Am I solving a problem?
4. Am I offering a solution?
5. Am I willing to put my heart and soul out there to have a relationship with my readers?
6. Transparency, ahh the big one. No hidden agenda
7. Am I giving the added value my reader wants?
8. Does my message shine through each post?
9. Am I giving enough?
10. Does my reader have the chance to know the person behind the words?
11. Am I trustworthy in every post?
12. Honest. How honestly am I interacting with my readers?
13. Do I return comments in a way that provides comfort and invites the reader to come back?
Lots to think about, yes?
But here is the thing. The very big thing.
If we are committing to do this for the rest of our lives, our lives have to dictate how we do this.
With integrity, value and compassionate grace.
Sounds a bit off putting to use those words sometimes in terms of business,.
But here is where I part ways with traditional sense of business.
I am the business.
I am the one out there, creating and promoting and giving. And if I do not see how to do this with my integrity intact, then I am not truly in sync with myself or my readers or my business, am I?
And if I truly want to get to the grave on empty, I must be willing to give it all away, yes?
There has been a huge movement in the last 15 years to social enterprise and micro giving. And I so think that speaks to the heart of how we truly want to be in our lives. In a business that is social enterprise, it is based on the concept that we all help each other. And it is for the greater good of the community. So we are no longer talking about corporations just worrying about their bottom line.
Instead, there is an expression, Tikkun Olam. This  phrase means "repairing the world" (or "healing the world") which suggests humanity's shared responsibility to heal, repair and transform the world.
That is my wish. This is how I wish to live and run my world and my business. I want healing, connection and simple compassion to be my daily walk.
Do you want that also? Can you see how vital it can be?
As we walk through this space of a thing we call life, every day is the choice to heal our community, our souls, our interactions. We must not miss any opportunity, no matter what it is.
And if we can create our business to add to that seemingly lofty, yet so necessary goal, we have created a legacy.
What is your legacy looking like in your business?
How do you define it? And how will you make it reflect who you truly are?
What do we each need to do to ensure our connections are healing and positive ?
There is a quote in the sweet book that says:
"Life isn't about waiting for the storm to pass, its about learning how to dance in the rain".
Isn't that perfect? If we see everything we do as a dance, there is no longer the need for obstacles. For we have chosen to see the beauty of the dance. And that becomes very healing and positive.
So each week and day as we encounter changes,challenges and new steps, we have the choice of knowing we can do this. No one ever said it would be easy, but then again, no one who has truly lived to the hilt, did not give it all they could. And did not let challenges become a mountain they could not climb.
Here is my mantra, today this moment:
I am giving all that I can. In every aspect of my life. My business will reflect that joy, love and connection. My world is busy creating a new dance step. And I am the creator of this amazing new Universe. My every step is in sync. 
I wish each of us the knowing that each step of the way, we are there for each other. We are healing our world, we are giving until we are completely emptied out. Yes?
Check out the book, To The Grave on Empty. And let your heart blaze the path to success.
Do let me know what your thoughts are about how we choose to be in our business.
In peace and gratitude,
Founder, success-full-living.com
living one heart-centric moment at a time
JOIN ME IN THIS AMAZING ADVENTURE OF CREATING AND WRITING AND HELPING OTHERS CLICK HERE TO GET STARTED TODAY. THIS IS YOUR TIME!.
Dear Friend,
In this post I am going to share about how to Be Your Own Boss And Work From Home and its advantages. How you can bring your work from home dream into reality, how you can turn your passion or interest into thriving online business and build your online blogging career, how to find the genuine programs and how to be your own boss and make money.
Many People's Dream
---
When it comes to work from home job or career its a dream of millions and millions of people and that's the reason there are 1000's of searches on google and many search engines on a daily basis…. People looking for….
Work from home opportunities
How to be your own boss
How to Be Your Own Boss And Work From Home
Being my own boss, work from home jobs etc (Its a big list)
Almost everyone love to work from home.
Why Many People Have This Dream?
---
Simple its because of its advantages…
What are the advantages of working from home?
Being your own boss.
You can work at your convenient time – Freedom of time.
You work for your growth – You can work for your dream not for others.
Can spend more time with family and your loved ones.
Not much infrastructure and equipments required.
You can have your lunch by taking your own time, not 30 or 60 minutes break for your lunch and having your lunch in rush.
Avoid traffic and save on gas and save your travelling time.
No pressure and No stress.
You can avoid office politics.
Be Your Own Boss Opportunities
---
There are 1000's of be your own boss opportunities on the internet. People have several questions like…
Which one to choose? (Too many options)
Are they Genuine? (Afraid of scams)
Lot of scam programs on the internet and how to go find the right one?
Is that really possible to make money online?
Do I have to pay (Invest) to start my business?
Lot of questions and the best way to find the genuine be your own boss opportunities on the internet is to do some research, by reading reviews and try their free trail offer without paying any money etc.
Dream Came True – My Experience
---
Since 2008 I had the dream of working from home. I tried several programs online to turn my dream into reality. Finally my dream came true!
But you know what… My dream came true on December 2016 Oops! See how long it taken for me (It doesn't mean that it will take that much long for you) In between I tried lot of money making programs and lost my time and money until I found the right one.
If you want to know the program which helped me to attain my online success you can find the details at the end of this post.
Be Your Own Boss By Blogging
---
Although there are many ways to earn online, such as…
Paid to click
Get paid to
Surveys
Reading emails
Captcha typing
Freelancing etc
Based on my experience and my research, by blogging you can build a steady income online. Learning about blogging is not a rocket science its easy but the truth is… It will take time and hard work. Are you ready?
How To Start Your Blogging Career
---
Based on the below four steps blogging can be explained in a simple way.
Choose an Niche – Choose your interest or find your passion.
Build your website or Blog – Build your website based on your interest or passion.
Attract Customers – Learn about SEO and how to rank in search engines & Creating helpful content.
Earn Money.
How To Be Your Own Boss And Make Money
---
As I mentioned above by having your own blog or website you can create and build your online career. With your websites there are different ways to earn money…
Affiliate Program – You can select quality products or services relevant to your niche and promote it in your website and earn an affiliate commissions.
Own Product – You can promote your own products and earn money.
Advertising – You can advertise in your blog – Example Google Adsense.
Final Thoughts
---
Hope this post on Be Your Own Boss And Work From Home gave you some insights on starting your new career and be your own boss. For those having the questions I want to be my own boss but don't know what to do and I want to start an online business but don't know what to do… My recommendation is to start blogging… Be Your Own Boss By Blogging. All the Best!
If you are interested in where I am Learning about making money online you can find the details below.
Here is the help for starting an online business Take Action – Learn how to turn your passion into an online business. Learn how to build your own website and how to earn from it. Learn how to be your own boss by blogging. Learn from the great community with like-minded people helping, teaching and guiding each other for success. Learn affiliate marketing and many ways to earn online.
If you would like to join me within Wealthy Affiliate, you can register here to create your free starter membership. This is where I network with others and offer my help each and every day to people like yourself. (For few countries free starter membership is not available)
Need help on anything I discussed here?
Not to worry I am here to help you, please feel free to contact me at paul@beyourownbossbyblogging.com or leave your comment here and I will be happy to help you.
Your Friend,
Paul
Dear Friend,
In this post I am going to discuss about the 5 Qualities For Success with Affiliate Marketing which I believe will give you some insights and help you in your affiliate marketing growth and success. So here we go…
Quality – Finding The Right Product or services – To Recommend
---
Often I use to write and quote in my posts when it comes to recommending products or services "Our recommendation represents us" so we need to take utmost care on the products or services we recommend to our visitors. They need to find the value and great advise so that in the future they can trust without being skeptic.
It is advisable and it will be great if we check the products or services before we recommend to our customers. By using the services or the products we get the first hand experience and we know more about the products and services so that we can provide our customers with a detailed information.
Many affiliates keen and look at the commission rate they get instead of the quality of a product or services. They focus on the commission not on the quality. So recommend the very best products or services.
Don't Sound Too Commercial
---
"Selling too much is disservice to clients."
While surfing I came across many of the affiliates sites they will be keep on insisting or asking to buy the product. Its not good although we are here to sell the products or services. Customers might feel bad and just checkout from your site and do remember they will never ever come back to your site again.
Money is the by-product, the main thing is providing a good service. Although we are promoting products or services first we need to meet the customer needs. Many of them will be looking for information so first we need to give them the detailed information, tell them the features, advantages etc. Don't pressurize your visitors. Advice and guide them towards the best products or services.
"Tell them the features and sell them the benefits"
Build a list – Build Relationships
---
You would have heard lot of times all over the internet about the importance of building an email list. And there is no doubt in that and building an email list is very very important to succeed online.
"Money is in the list"
But don't focus on collecting emails just to promote your products or services. Instead build relationships provide value to your subscribers and give them valuable information via your emails. If every email from you sounds too commercial and your emails are focused on selling products or services to them they might feel bad and unsubscribe to your list and you will lose a valuable customer. So build a relationship with your subscribers.
Be The Go To Person – Develop Yourself As An Authority
---
In your niche you need to develop yourself as an authority. How you gonna do that? By continuous learning! When your subscribers have any doubts and queries immediately they need to think about you and need to contact you to get guidance. The Go To Person that is Authority in your Niche.
Learning is the key my friend. By continuous learning from ordinary you can move on to extraordinary. Learning is the fuel which will help you to move forward.
Don't Give Up
---
Never give up attitude of course you might have heard this all the way throughout your life but that's very important when it comes to affiliate marketing success. As an affiliate marketer it takes lot of work and patience to succeed online. To be honest it takes time.
Now a days people are looking for immediate quick success, fast money. Many are addicted to it that's the reason people lose their hard earned money in get rich quick programs. The truth is affiliate marketing is not a get rich quick program. In order to succeed in affiliate marketing it takes lot of hard work, time, patience etc.
Since it will take time to see the results in affiliate marketing many people give up they want immediate results. So you don't give up!
Final Thoughts
---
Friend the above five qualities are essential in order to be successful in affiliate marketing. Hope in this post you got some insights on the 5 Qualities For Success With Affiliate Marketing. By implementing the above five qualities you can excel in your affiliate marketing career.
If you are interested in where I am Learning about making money online you can find the details below.
Here is the help for starting an online business Take Action – Learn how to turn your passion into an online business. Learn how to build your own website and how to earn from it. Learn how to be your own boss by blogging. Learn from the great community with like minded people helping, teaching and guiding each other for success. Learn affiliate marketing and many ways to earn online.
If you would like to join me within Wealthy Affiliate, you can register here to create your free starter membership. This is where I network with others and offer my help each and every day to people like yourself. (For few countries free starter membership is not available)
Need help on anything I discussed here?
Not to worry I am here to help you, please feel free to contact me at paul@beyourownbossbyblogging.com or leave your comment here and I will be happy to help you.
Your Friend,
Paul
Tips For Your Website Health!
If you are just starting out on your online journey, as with any other journey, you will need tips to help you along the way. This article is about Tips For Your Website Health! You need to be able to have something short and sweet to help remind you and keep you on track!
You need to be motivated to do your best and never give up even though there might be a few challenges along the path. Just kick them to the curb and keep moving!
Let's take a quick look at a few tips for your website health:
occasionally check your loading speed  –  you do not want it to be going at a 'snail's pace' when the 'hare' has left you in the dust! If it is too slow, this might mean less traffic because of the world we live in – instant gratification! SO, ideally, a loading speed of about 2 seconds would be good. Tools that can help you monitor your speed – GooglePage Speed and Pingdom. If you are a premium member of Wealthy Affiliate, then you should be familiar with SiteSpeed – it is Wealthy Affiliate's own on-site website speed checker that is connected to Google. Pretty cool if you ask me! A great reason to go and check out my review on Wealthy Affiliate and see if it could be something for you if you decide to embark on an online journey. I digress, let's get back to business.
your color contrast – is your reader able 'see' your words or do they have to get out their magnifying glass?
font size and spacing – I know how tempting it is to use different fonts – some too antique to be deciphered. Make sure that you don't fall into that trap.
is your website mobile friendly? – with everyone and most things now being accessible online, it is only common sense that you ensure that your website is mobile friendly. You can check out the WP plugin called AMP, it should be helpful.
your tagline – it is helpful if you have a tagline for your website. It helps to define what your website is all about at a glance. Browse a few and see if you can define your mission in a few words.
 small paragraphs and white space – this makes it easy on the eyes and helps the brain to process the information it reads, quickly.
grammar – be careful that what you write can be effortlessly read and understood. Try the free version of Grammarly, I find it very helpful and have been using it for the last few months. It helps to keep me in check!
navigation – make sure that your website is an easy one to look around and find the things that you have taken the time to write about. Keep it simple.
I hope these little reminder tips for your website health will be nuggets in your growing arsenal of tools for the trade!
Much success on your journey.
---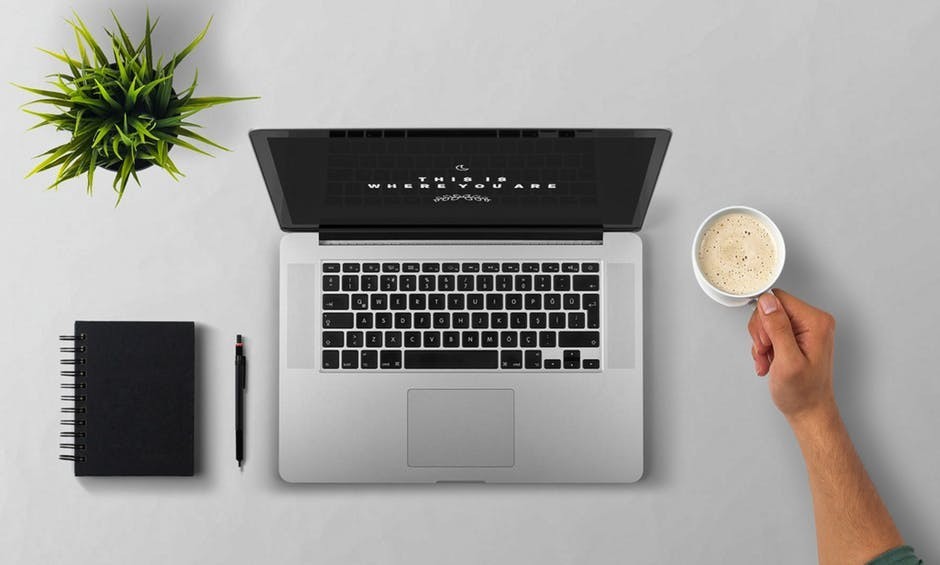 How would you like to learn how to post on a blog like this one?
You can put your thoughts on paper but learning how to build your own blog is something different. If you have the right training it is not that difficult.
When you learn how to build your own blog you get to choose the things that you write about. You can also use the blog to make extra income. Here is where I learned how to build my own blog and connect with people who helped me along the way.
Click Here and see what it is all about!
We hear ALL THE TIME  how do we get traffic?
I want more traffic. And yet how often are we willing to put the work in to make it happen?
So while listening to our mentor on our weekly webinar, I heard him say this one line.  One line. And it all became so crystal clear to me.
Ready to hear it? It is really clarifying.
Bo Tipton said; "People have to find a link to you from somewhere". Hmmm?
So in other words, it is not just the Google god we are awaiting searchers from, nope.  It is us putting our links out there to INSURE that people find us.
Wow! You mean this is on us?
Yup!
So how does that work?
Well as part of our daily schedule (which by the way is vital, nothing comes before the schedule),  we have social media time. That means we go  to FB. Twitter, whatever we use. And we comment our little hearts away for 30 minutes per day.
Important note: By the way, that is not personal fun time on FB, that is business time. WE are looking for people to promote and to promote ourselves. So 30 minutes of work time on FB, no cheating here, OK? Well you can but then do not be surprised if your traffic does not come to your door.
3 steps to more traffic
Each time we go to social media this is what we need to do:
1 Like
2.Comment
3. Share
So simple. yet not always being done.
So lets go over each step.
Bear with me, these are so worth it.
When we go to Facebook for instance. we like something we read. Always
Then we leave a comment. By leaving a comment we are starting to brand ourselves. That means we are being seen for what we offer and who we are. Branding and recognition are vital for success. When we leave a comment, yup you got it, we have left a link. A way to find us, to identify who we are.
Then we share the other's post and by doing so we have created a link between that person and ourselves. So there is another link for people to find us.
Are you getting the drift here? Isn't it just amazing and so fun too?
The more we leave comments, the more links we leave , the easier we will be found.
So go to it.
Every day, if you forget a day the next day do it doubly. But each day do the like, the comments the share. Leaving our links is how we are going to be found and branded.
So if we are really wanting to build our business. Leave the trail of clues. Otherwise we are just walking alone. And that makes for a very sad site…yes?
LET'S TALK COMMENTS:
Did you know that when you leave a comment on say YouTube that is another fabulous link.
Did you know that when you comment and leave a full URL  more people will come to your site? So not like just the name of your site but happdays.com/howtobeamillionaire . Leave a full URL that is from one of your posts.
Did you know that the more you leave comments with your full URL the quicker you will get more branding?
When you leave a comment, do not just say thank you. Quote a piece of the post, Leave an in depth thoughtful response. And then leave your full URL
The more we get into the habit of leaving our full URLS we will start to see the increase of traffic
SUMMARY  HURRY RUN… CATCH YOUR TRAFFIC NOW!
Wow! Isn't that so amazing that we hold the key to our success and traffic , and it is not magic. It is doing diligence. And that shows truly where we are with out business. Is it a hobby or do you we seriously want wealth  and traffic? Well if the answer to both is yes, it is within our power to make this happen. And it is just putting in the right kind of time.
And that time means leaving likes, comments and then sharing posts. It is that easy. It is just all about the doing .So if we commit to our schedule which includes the 30 minute Social Media time. we are in fact saying I am building a true strong foundation for a very successful business. And who doesn't want that to happen?
Flourish, grow and prosper!
It is all within our reach.
What do you think of this concept? Are you on board? Would you commit to doing this daily? Is your business worth it?
It is doing our simple daily work to make this happen.So lets go out there … not waiting for our welcome mat to be used..but rather going out there and showing where the welcome mat is!
In peace and gratitude,
founder, success-full-living.com, one heart-centric moment at a time!
Hey,  do you want to do what I am doing? Having fun writing online and helping others? Well then do click here to find out how you can do this too.
I know, because I have been there. And probably will be again at that moment when whine becomes a new top 10 ten song. I mean, you know that tune yes? Or when I just want to say, anyone want to join me in a glass of whine?
Yeah and please, no do you want cheese with your whine jokes with that either, OK?
As an Affiliate Marketer, it is truly amazing and astounding the amount of information we are learning to store in our brains every day.  I am loving learning so much so quickly.
And some days, that input just doesn't seem to want to stay with me. Those are the uh oh moments.. .you know those?
So I realized I needed some compensatory skills to get me through those moments. And this was actually a fun exercise in choices and opening my brain a bit more.
It did not even hurt.
So ready for simple remedies for over whelm and whine time?
Here we go.
Remedies for overwhelm:
Pretend we are teenagers again, put on your favorite music, ramp up the sound, and ready for this? Dance. Yep, between the music and the movement, it changes our brain chemistry and frees our brain of stress.Gotta try it. You will be amazed. And it will make you laugh. So good!
Meditate, that is always my go to. If I need to recharge my brain.  Even just 10 minutes of deep breathing while meditating also changes brain waves and gives you fresh views of dilemmas. Nothing we cannot solve.
Walk , now walking for me is freedom. I just love how it feels And sometimes i combine walking and meditation and it takes me to a really lovely place. I am easily smiling and feeling so much love.Try it.
Call a friend. And let it all go.
A lovely cup of tea changes my world any time.Chamomile or lemongrass with Rooibis.
And think about the changes that you need to make this all work for you.
So will you try any of these when overwhelm comes to visit you?
What are some tips you have found that work?
I think one of the things about learning how we grow our new business is understanding we are being in this.
For me, I have never quite gotten the hang of what people call "pacing"ourselves. HUH?
So this is what I am learning too:
The excitement and drive to succeed is not going to help if we are not well enough to participate
That every 1 to 2 hours we have to take a break from our 'puter. Good for the eyes, head and fingers
That even if our most creative time is at 2 am, by 8 am we take a long nap
And keep water or hydrating liquids by our desk, not coffee or caffeinated drinks
Take food breaks.
Take exercise breaks at least twice per day
Connect with others several times a day
Eat food that feeds our brains, lots of greens
Laugh during the day
Listen to music
Don't forget to tell yourself how amazing you are
AND HAVE FUN! after all we are really loving this process, yes?
And this is so true. Take it Easy. Really, right now.
We are not running a short term race here. We are building our strong foundation to a healthy business. And it cannot be healthy, if we cannot care for ourselves.
So are we willing to take that plunge and give our bodies as much care as our business?
I think there is only one answer to this, yes?
So what are you going to do today to take care of yourself?
I am happy to join  you in a glass of whine. But just for a moment, because I am taking a break so that my head knows I care.
Enjoy this day. And know that for each step we take we are that much closer to success. So let's not give up when we want a glass of whine. Just acknowledge it. Use the tips to get beyond it.. And fly well!
Ready to take your business to the next level and create another profit stream? Do click here then.
Tell me what you think please! Oh and if you really need it..
Cheers to great health and overflowing abundance!
In peace and gratitude,
Founder, success-full-living.com, one heart centric-moment at a time!
I think the most exciting piece about being a writer is that the more we do it, the more our skills become finely honed. So that leads us to the writing of the great novel, yes?
Or maybe not.  But it does open yet another possibility of profit streams. Oh, we like that word!
Enter E books. We know how popular they are. And we might have probably already done one just for our freebie give away on our autoresponder for our email list.
And for many of us, it feels daunting. I mean writing a book?
I have really wanted to do this, but it feels intimidating. Until I found out something really interesting. This is what I recently learned.
You know how we can never do duplicate copy because the Google god does not smile upon us if we do?
Well there is a bit of inner loop here.
All that content we have written on our blogs  is usable. Yup, you heard right.
Want to know why?
Because an E book is transported through email.
So wait for this, ready?
And Google does not consider email duplicate copy! Whew!
That means that all of our content from our already published blogs, can be transformed into an E book .
Doesn't that just make the concept so much easier to digest and then to do?
So start your thinking caps. Which of your blogs could be well used for an e book?
Anyone that fits this criteria:
1. State the problem
2. State the solution
3. Benefit for the reader
4. Tell the reader what you want them  to do. What is our CTA (call to action)
And make sure its a great compelling story too!
1. It's engaging
2. It solves problems
3. It makes the reader want more
4. Content has to have value
That seems very workable doesn't it?
And you also have the option to write E reports too. Which are basically similar to E books, except they do not need a cover. Something to think about, yes?
But with anything that we write we always need to be mindful of process. Oh that word! I mean isn't it true that all of life is a process? But with doing online work there needs to be a clear process to make that sale or point don't you think?
So writing with process, what does that mean?
Well besides that it must have a beginning, middle and end. It needs to show how we get from the start to the conclusion.
For instance, if my E book was about orchids I would need to talk about how to start growing an orchid.
For instance:
What kind of seed would I need
What kind of soil it would need,
What kind of pot would aid its growth
How often would I need to fertilize or water it,
What kind of light does it need to grow well
Does that make sense?
So, that shows process. And that is what we need to write a compelling E book.
This is your time to jump in and have your own online business. You can write and help others. Come join me. It changed my life. I want that  for you too.
SUMMARY
Wanting to write an E book does not have to a daunting experience. Using our already written blogs we can create content that will not be seen as duplicate because it is delivered by email. Google does not count email as duplicate copy. Whew!
And when writing an E book as with any other writing, value and process has to be inherently the driving reason for the content.
The other part that I am learning about Affiliate Marketing, is that the more we diversify,  the more profit streams we create. And that seems to be the carrot for creating a really viable business. That sounds really great, yes?
The other reason for diversifying is that we are never dependent on just one profit stream. So if one profit stream goes through a down spiral, we don't have to panic. We have other streams to count on.
In other words that old  adage don't put all your eggs in one basket, is totally applicable here.
And that is also the excitement of dealing with Affiliate Marketing isn't it? There are so many venues to add to our business repertoire. So go out there and write E books and create more profit streams. Sounds like a plan, yes?
So, I think I am ready to do this,  do you think you are ready to do this?
Join me in this new adventure.  After all, we do want our lives to filled with adventure yes? No dress rehearsal for us.
Because we make it happen, we don't let it just happen. We are on this!
So go out there. Be fearless. Give E books a try.
And do let me know how you are doing with it ok?
In peace and gratitude,
This is your time to jump in and have your own online business. You can write and help others. Come join me. It changed my life. I want that  for you too.